TransferRoom is a great tool to have an overview of what's going on in the market. It opens up markets that I haven't been very active in and it's a great platform to communicate with clubs who are interested in one of your players.
From advisor to agent
It was supposed to be a life on the high seas for Solbakken, not service stations and airport lounges brokering transfer deals, but one night in Barcelona changed all that.
Solbakken launched his agency, Dynamic Solution, in 1999 after his childhood friend, the then Manchester United striker Ole Gunnar Solskjaer, scored the dramatic injury-time winning goal in the UEFA Champions League final in the Spanish city.
Solskjaer had joined Manchester United from Molde three years earlier, and Solbakken had spent much of the intervening years when not on the oil rigs travelling to England advising his friend "with small practical issues like sorting a car, an apartment."
But Solskjaer's sudden elevation to a global football star heralded a new career path for Solbakken.
The two had met back in 1991 when they both played for Clausenengen Fotballklubb in Kristiansund, on Norway's west coast. The striking partners hit it off, on and off the pitch.
"To be totally honest, I'm not a football maniac. I played with Ole in the old days, but I'm not fanatical about football and I've never been," Solbakken says. "I ended up in football purely due to him. After he scored an important goal in the Champions League he wanted me to help him out more because the pressure and the media got more complicated for him. He wanted somebody to be in front, instead of him doing everything on his own.
"That's how it started, and then from 2000 things really began to escalate and more players came in. I was not at all planning to work in football."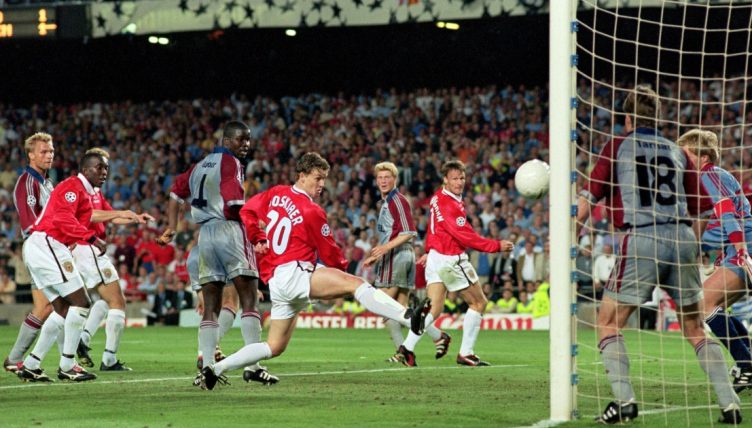 Champions League winner: The goal that sparked a new career for Jim Solbakken
A different kind of energy
Solbakken now counts around 50 players as clients - predominantly all are Norwegian, like national team players Kristian Thorsvedt and Fredrik Aursnes, and young talents Erik Botheim and Leo Ostigard - but Dynamic Solution's growth was slow and steady.
Solbakken explains: "The plan was to always build it up slowly. As I said, I had no ambitions to become an agent or to work in football. My education was in a totally different direction. But when you start working in football and see your work make a difference, that you can help players in their career, and see your young players come through academies to succeed in the first team, all of that gave me the energy to really keep on working."
The agency really took off with a focus on young players.
In the 2000s, the 'Solskjær Academy', an annual talent camp in Kristiansund organised by Dynamic Solution, in partnership with the Norwegian Football Federation, produced a number of young players, with some like Magnus Wolff Eikrem going on to make the move to Manchester United.
Solbakken explains: "The agency started getting a lot of good young players in Norway, and we were early in bringing them to England, to the likes of Manchester United [Eikrem] and Arsenal [Havard Nordtveit]. These players were going through the academies and succeeding in first team football across Europe. So that gave me a lot of energy and motivation to actually stay in the business.
"Over time we had more and more young players that were having an important role in Norwegian football. They were being sold for good money from Norway into Europe and because they succeeded in Europe, more came through the system.
"The money that we were bringing into Norwegian football helped it grow. I saw myself as helping the clubs in Norway grow as much as the players grow."
Eliteserien producing elite talent
There is a buzz around Norwegian football at present, with an exciting young national team, headlined by Erling-Braut Haaland and Martin Odegaard.
There's no better person to ask than Solbakken for the reasons why interest in Norwegian talent has never been higher.
"Norwegian football was heavily criticised in the early 2000s for playing older players. But things changed when they turned to young players," he explains. "These players are playing earlier and developing quicker, and that makes them interesting to folks outside of Norway. I'd say bringing in players earlier has totally changed the focus on Norwegian football.
"What Norwegian clubs and the FA have done to promote and bring through young players has been fantastic. It was a dramatic change. They saw young players as the future. Now the national team has more gatherings of young players than any other country in the world. The Norwegian FA is spending loads of money on resources, both boys and girls, which helps them develop and also the FA has been great working with the clubs to get the young players through the system.
"I was quite negative in the early 2000s about Norwegian football. I'm extremely positive now. There's been a total change from being an old players league to a young players league. That is why the league is growing, and why you're now seeing so much interest in young Norwegian players. Everyone talks about Haaland, but there's so much other talent. I see a great future for Norwegian football, I really do."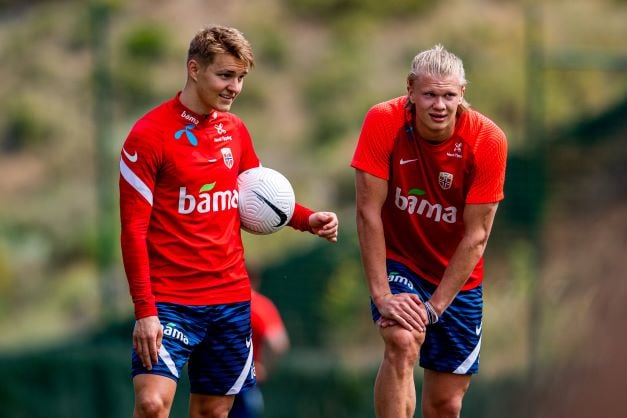 Odegaard and Haaland: just the tip of the iceberg in terms of Norwegian talent
And his advice to clubs after 20 years working in the game?
"Clubs should be looking more into the Nordics. There are mines of talented players. Not just Norway, but also Sweden, Denmark, Finland and Iceland. If you start early you can find some really good players in the North and not just look to South America or the big European markets. There are some really big talents, if you take the time to find them."
Patience will pay the bills
Indeed patience should be a key trait for any agent working in Norway, Solbakken notes.
"From my experience, it takes more time to develop a young player through the Norwegian system than it does in other countries," he says. "When Haaland [who Solbakken moved from Bryne to Molde and then from Molde to Red Bull Salzburg], came to Molde at 16 he was 1.80m tall and skinny and a boy. By the time he was 18-and-a-half, 19 years old he was 1.94m tall and a giant.
"Another example is Kristian Thorsvedt at Genk in Belgium, who is a regular for the Norwegian first team now. He was deemed not good enough to play for Stabaek's junior side. It took him years to be ready.
"So sometimes you have to slow things down, wait a little and see a bit further down the line until you judge a player. And you need to make sure there is a setup that takes care of players for a longer range."
That set up is something that has taken Solbakken nearly two decades to perfect.
To sign and retain top talents, a holistic approach is needed to career guidance.
He continues: "When you're an agent now, you need everything immediately on hand: legal advisors, financial advisors, people that know the game. The set-up around me has taken 20 years and it really works. I'm proud of the group around me and how they work.
"But when you see my agency becoming what it has become, this did not happen overnight. It's 20 years of hard work and to be honest loads of failures, to get where we are.
"If you are going to represent a player from age 12, 13 or 14 to when he finishes his career at 35 or even 40 now, you need to have a set up that offers the right help all the way through these ages to make everybody happy, safe and ensure they can get the maximum out of their careers."

Global deals, local connections
Solbakken has done deals in most countries around Europe, including a move for Bodø -Glimt striker Botheim to FC Krasnodar in the Russian Premier League in a deal that started on TransferRoom.
Doing business in multiple jurisdictions is complex.
Knowing what clubs need and how to make the necessary connections requires the sort of network that can take 20 years to build up.
Solbakken says: "My whole business ID is to have contacts all over Europe and set up the right system. If there's a club in Portugal that needs a player, who do I call in Portugal? Same in England. You need a network. I think I know everybody working in football. It's a big, big industry but at the same time it's quite small when you've been in it for 20 years.
"But the process for each transfer depends a bit. I have partners all over the world. It can be partners from time-to-time and deal to deal, so it's not a set system. There are some countries where it's more difficult than others to do deals, but that's purely language barriers. We're talking about Italy, Spain or Portugal, where they are not that keen to speak to a Norwegian in English.
"I make sure I'm always there when my player signs at a new club, but sometimes I will need an Italian or a Turkish by my side. Football is mainly in the English language, but doing a deal in Russia or wherever can sometimes be difficult when it comes to the language barrier."
However even for an agent who claims "even if there's a number I need that I don't have on my phone, I will get it in five minutes for sure," football's online marketplace has become a vital tool in his armoury.
Solbakken, a TransferRoom Trusted Agent, explains: "TransferRoom is a great tool to have an overview of what's going on in the market. It opens up markets that I haven't been very active in and it's a great platform to communicate with clubs who are interested in one of your players.
"If it leads to a deal or not, you don't always know, but to be able to speak to people on TransferRoom directly has been great for making important connections. It makes things very interesting and it's certainly opened my eyes to clubs in different countries."


Related content
Agent kick-starts record breaking league deal on TransferRoom