The face-to-face meetings with other CEOs and Sporting Directors is something that you don't usually find. In terms of networking it's the best place to be.
In a month when the Summer Transfer Window opens in more than 60 countries, there was no better place to be for global football executives, as possible ins and outs, permanent signings and loan deals were discussed in one afternoon in Madrid.
More than 1,250 one-to-one meetings were held and many more pick-up meetings took place in the networking sessions as clubs looked to get ahead of the competition this summer.
With many European seasons set to start earlier than usual because of the FIFA World Cup this winter, the expectation among many in the Spanish capital was that clubs will look to get the bulk of their business done early.
And for some, there is a considerable puzzle to piece together as new regulations in the loan market come into force, meaning they will have to be more selective about who they send out on loan. For those with bigger first-team squads, more permanent exits may be in order.
Meeting other CEOs
Belgian club RSC Anderlecht were among those in attendance, with their CEO, Peter Verbeke, looking to tap into the direct access to a global network of decision-makers while giving the players they're looking to sell or loan out a greater platform to find the right move.
"The face-to-face meetings with other CEOs and Sporting Directors is something that you don't usually find," Verbeke said of the Deal Day. "In terms of networking it's the best place to be.
"I've always been a big fan of TransferRoom. It's developing into a platform where you can't live without it. It's a great way of trying to put players in the market, especially those who are not too well-known."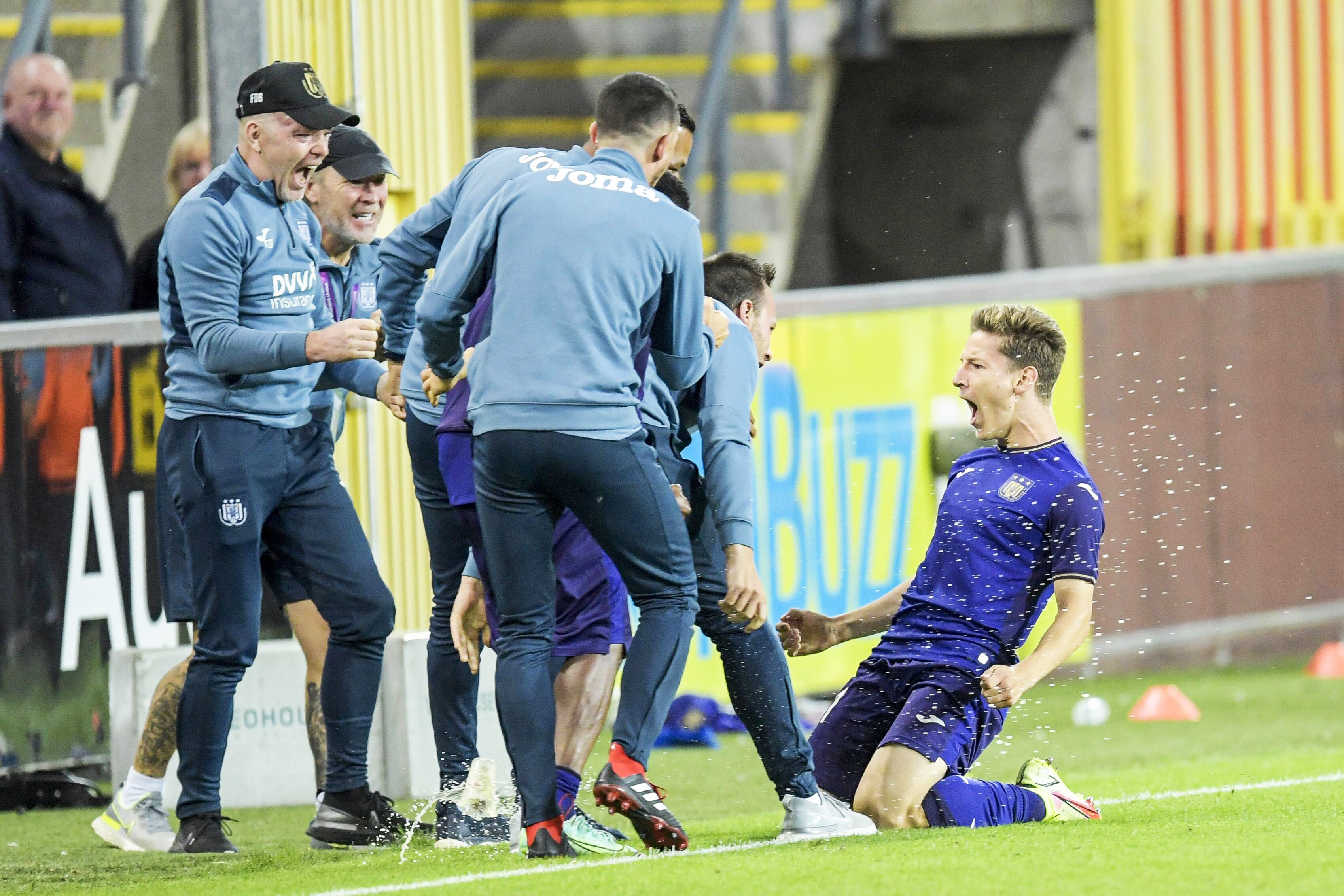 Anderlecht pride themselves on developing young players, and CEO Peter Verbeke says TransferRoom will help put them on the global market
Henrik Jurelius, Sporting Director at Swedish club AIK, added: "It helped me a lot today, not just the one-to-one meetings, but the time outside of that, to put a face to so many names you have been talking to for four or five years but never met in person. You save a lot of time coming here and meeting 180 clubs."
New territory for Sundowns
More than 30 clubs from over 15 countries signed up for a TransferRoom Summit for the first time, while it was also an opportunity for new members to tap into their new-found access to the platform by arranging in-person meetings with their counterparts at other clubs.
South African club Mamelodi Sundowns, who won a domestic treble in 2021-22, have recently joined TransferRoom as they aim to have a greater reach in the global transfer market, with a particular focus on South America.
They also aim to recruit players to help them win the CAF Champions League, Africa's elite club competition across the continent, having won it once in 2016-17.
"We are mainly looking to buy players," Sundowns' Sporting Director, Flemming Berg, said at the Deal Day. "We're a buying club, we're not really a selling club.
"For me, it's to make us a bit more efficient in that work, but also to give us some possibilities to get into some markets that are otherwise difficult to get into."
Fellow South African Premier Soccer League club Orlando Pirates, Peru's Club Sporting Cristal, Azerbaijan's Sumgayit PFC and Norwegian Eliteserien team Rosenborg BK were among the other debutants in Madrid.
Get the latest
Receive updates, stories and product news from TransferRoom. You can unsubscribe from these communications at any time