I was on the NTF board when the TransferRoom deal was first signed. I've always pushed for the clubs to use it and it's important that all teams in the two divisions have access. I have to think about Norwegian football as a whole, not just my club. TransferRoom is the way to expose our players to a wider network.
Sporting Director
,
Kongsvinger IL
With the 2022 domestic season just under way, it's an exciting time to be in Norwegian football.
A young vibrant national team looking to end decades in the international wilderness, and a competitive domestic top-flight with teams beginning to make significant progress in European competition.
And TransferRoom will be there all the way after Norsk ToppFotball, the association overseeing the 32 teams in the top two divisions, signed a long-term commitment.
Øystein Neerland, Sports Manager of NTF, said the league signed the contract because, quite simply, "the clubs want TransferRoom."
Thomas Berntsen, Sporting Director of Eliteserien club Sarpsborg 08 FF, is in agreement.
He tells TransferRoom: "We are very satisfied with the renewal of the agreement. We use TransferRoom a lot and the summits are fantastic. We already had some strong contacts in the European market, and being on the platform has helped strengthen those bonds, but we now have access to more markets, like all MLS clubs, for example."
Last year Major League Soccer signed a long-term deal with TransferRoom, with all clubs from the league now on the platform, and that was soon followed by a similar agreement with Mexico's Liga MX. With Denmark's Divisionsforeningen, there are now four leagues fully on TransferRoom.
Sigmund Rougemont, Assistant Sporting Director Stromsgodset IF, says: "Jostein [Flo, Sporting Director] and I use it a lot every day. It's a key tool for how we operate in the transfer window to sell players, which is of course important for us financially."
The NTF league deal means that all 16 teams in each of the top-tier Eliteserien and second-tier Obos Ligaen continue to have access to real-time market information and decision-makers from more than 650 clubs from 60 leagues in over 100 countries.
While FK Bodø/Glimt are making headlines in Europe this season, and Molde FK and Rosenborg BK have waved the flag for Norway on the continent in recent seasons, for smaller clubs there is often limited exposure of their players outside of the home country.
Espen Nystuen is Sporting Director of second division club Kongsvinger IL, which have had numerous successes on the platform, including on Deadline Day in Norway, when they signed striker Mathias Bringaker, from division rivals Sandnes Ulf.
The two clubs, whose executives know each other well, had been speaking informally about Bringaker, but it was only when Kongsvinger launched an ad for the striker, that Sandnes pitched the 25-year-old.
A permanent transfer was quickly wrapped, highlighting the advantage of real-time information on the platform, regardless of your close connections.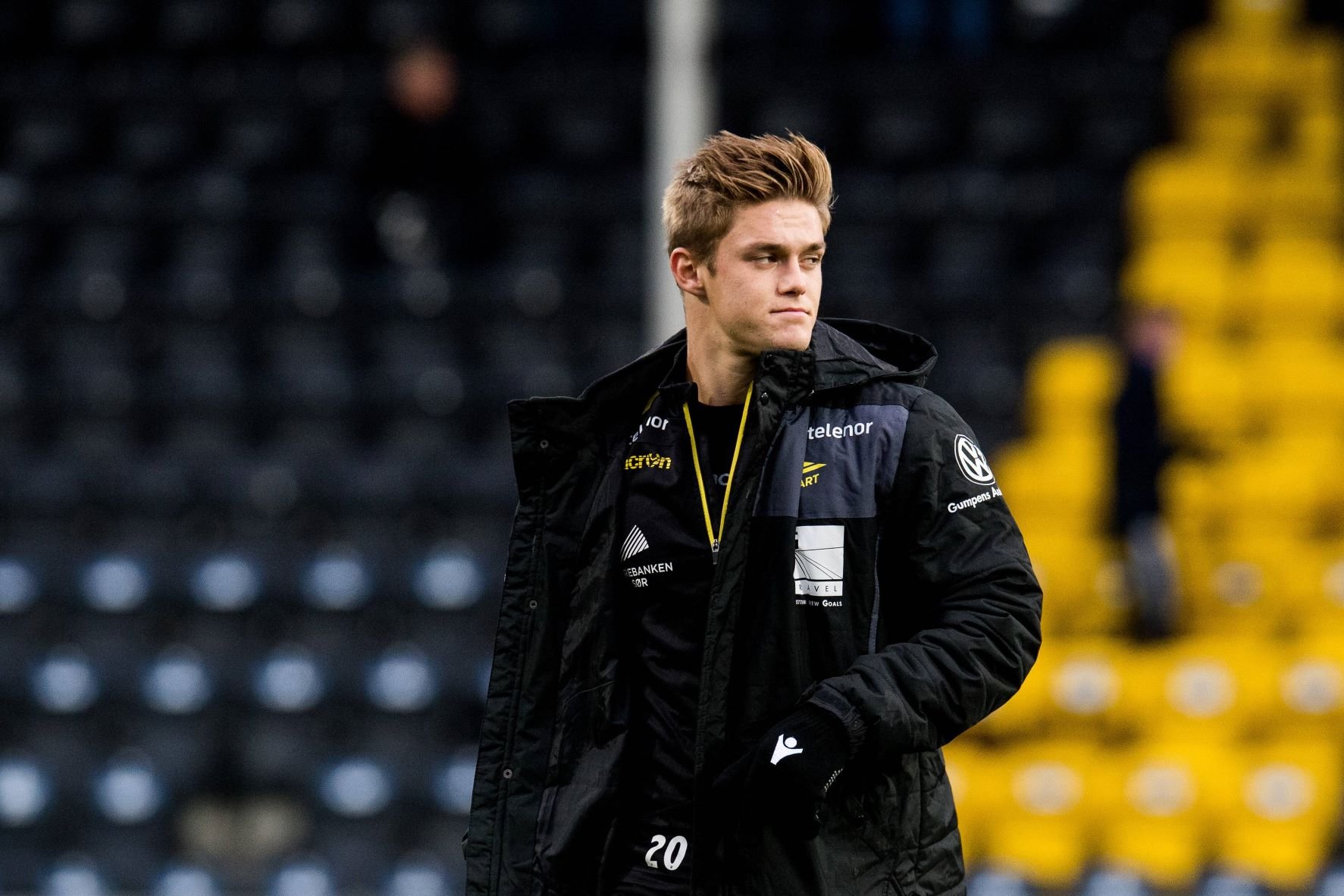 Kongsvinger were aware of Mathias Bringaker's talents but it was a TransferRoom pitch that sealed the deal
Nystuen says: "It is so important for the clubs to have access to TransferRoom. Norway is a small country, so we get lots of chances to meet each other, but through TransferRoom we can meet clubs worldwide.
"It's important to meet other people who do the same job, to reflect and talk through ideas. It's just as important as pitching players."
Nystuen adds: "I was on the NTF board when the TransferRoom deal was first signed. I've always pushed for the clubs to use it and it's important that all teams in the two divisions have access.
"I have to think about Norwegian football as a whole, not just my club. TransferRoom is the way to expose our players to a wider network."
All three of Sarpsborg, Stromsgodset and Kongsvinger have done deals on TransferRoom in the past two windows, including even between themselves.
Overall, there have been 20 times more transfers involving Norwegian clubs than before the league wide-deal was first signed in 2020, meaning Norway is outperforming its European peers and sits in the top five on the continent for number of deals done on the platform.
And the improvements in youth development and coaching, coupled with a record, NOK4.5bn (€470m) six-year domestic media rights deal that begins in 2023, means the country's players will continue to be in demand, according to Neerland.
He says: "In partnership with the [Norwegian] FA, we started working on developing our young players in the academies about eight or nine years ago with a more structured system and we had this distribution of media money to finance these improvements in the clubs.
"The result is that Norwegian clubs have become more and more professional when benchmarked to European clubs and performed well in European competitions, which is the best way to promote our players. Now the TV money from 2023 will be at a higher level again than it is today, so there is a lot to be excited about in Norwegian football."
Nystuen adds: "Of course we hope the national team will qualify for a European Championship or World Cup soon, that will help us a lot. You see Bodø/Glimt are doing great in Europe, I think Molde too will do great. At the moment they are the two best teams in Norway and their successes in Europe will help bring wider exposure to the league and to the players.
"There's a lot of good things going on in Norwegian football and being on TransferRoom helps to bring more eyeballs to that."
The value of youth
The 10 highest-valued players in the Eliteserien, per TransferRoom's Expected Transfer Value (xTV) calculations are all aged 23 or under (see graphic below) and seven of them are Norwegian, evidence of the country's successful youth development programme.
While Bodø/Glimt (around €25m) have the most valuable squad by far - Rosenborg are second on €19.7m - the top talent is spread throughout the league.
Norwegian winger Aron Dønnum, who Vålerenga brought back on loan from Standard Liege ahead of the 2022 season, is the now the highest valued player in the league, with an xTV of €4.8m, putting him ahead of Rosenborg's Danish international Carlo Holse (€3.2m).
Hugo Vetlesen, who scored a late winner in Bodø's UEFA Europa Conference League quarter-final, first leg winner over AS Roma, is the reigning champion's most valuable player, with an xTV of €2.73m.
He is one of four Bodø/Glimt players in the top 10, with Vålerenga and Molde each having two representatives and Rosenborg and Lillestrøm one.