We set league rules that create an environment where teams succeed by recruiting the way we want them to recruit. We put mechanisms in place whereby in theory clubs that buy younger under-appreciated talents should be more successful on the pitch. It's just starting to show at the moment.
Director of Football
,
Canadian Premier League
Centralised scouting structure
For a league that's only three years old, it's no surprise to see records being broken. But a significant one occurred in Halifax, Nova Scotia at the end of September, when Joao Morelli (pictured) struck twice for HX Wanderers to take his season total to 14 goals. The previous best in the CPL was 12 in the inaugural season.
A day later, Alejandro Diaz scored two for table-toppers Pacific FC, taking his tally to nine for the season.
The top two goalscorers in this season's rankings have one thing in common - Morelli, a Brazilian, and Diaz, a Mexican, both graduated from the CPL's international player pool.
It's vindication for the bold stance taken by the league a year ago.
The pool, which contains around 50 players aged 23 and under at any one time, was the brainchild of Gage and a small unit at the CPL's headquarters in Toronto, dubbed 'the ninth scouting department' (there are eight teams in the CPL).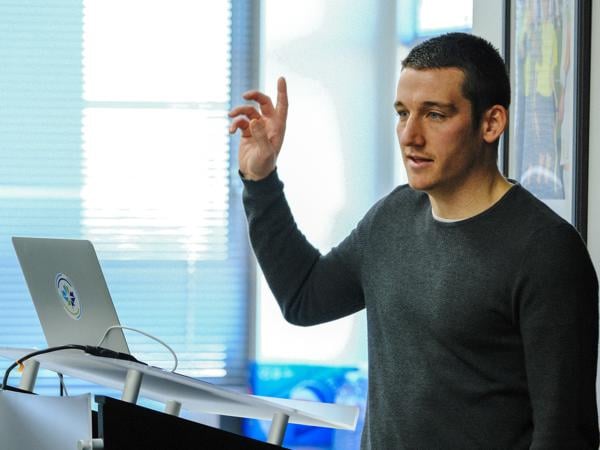 From Sheffield to Toronto: Oliver Gage is Director of Football at the CPL
Englishman Gage, the son of former Aston Villa and Sheffield United defender Kevin, tells TransferRoom: "My job is to work with the clubs in helping them negotiate to sign the right profile of player. We set league rules that create an environment where teams succeed by recruiting the way we want them to recruit. We put mechanisms in place whereby in theory clubs that buy younger under-appreciated talents should be more successful on the pitch. It's just starting to show at the moment. The top scorer is an international who came through the programme."
The need for a centralised programme came about after a league-wide acceptance that the foreign players - each team is allowed seven in their squad - had not hit the desired level in the inaugural 2019 season.
Gage, who joined the CPL as Head of Recruitment and On-Field Analysis, before being promoted in early 2020, continues: "Looking back at our first year, we over-delivered on the pitch: one of our teams [Cavalry FC] knocked the Vancouver Whitecaps out of the Canadian Championship and internationally Forge FC did well in the Concacaf Champions League. But an awful lot of our success was down to the Canadian players in our league, who were far stronger than many thought they would be.
"When you looked at the international cohort, there were a few outliers who were great, like the second leading goalscorer, Dominique Malonga, a 30-year-old Congolese striker. But generally speaking they were a little older than we would like, an average age of 27.5, and a lot of the recruitment was agent driven, in fact you had one agent that sent five of seven international players to one club.
"This is not a blame game. When you're launching a brand new league and for the most part you've got a group of managers who have not operated in the international transfer market before, it's inevitable that experience is going to win out. And the experienced people here were the agents and the clubs releasing players, rather than the buying clubs."
It meant that in the inaugural season, there was just one international player across all seven teams (Atletico Ottawa did not join until 2020) under 21 years of age.
"That's not how a league should operate," Gage notes. "If you factor in that no-one is getting relegated from this league and that you are a brand new league, I don't think anyone is really going to put too much scrutiny into the fact you are signing younger players.
"The international group was just too old and we wanted to do something to change that and we knew it was going to be really tough to convince clubs just to sign younger players. Coaches naturally chase wins, they think that's how they should be evaluated, and I don't blame them for one second. What could we do to encourage people to sign young players and make it fair across the board? This programme was born out of that ambition."
The programme is two-pronged: individual clubs are able to scout their own international players, who must then be sent to the league office to pass data analytics checks; or Gage's own department actively recruit players.
In the latter instance, the league gets the deal "95% done" with contract length and salary range agreed with each of the players sitting in a live database, before the clubs move in to finalise the transfer.
Four of the seven international spots must be filled from the pool, and while all players are open for all teams to pick from, Gage often uses data to maximise success stories.
He explains: "We will definitely call teams about the player list. If one likes to press high, and there's someone who scores highly winning the ball back, or a team needs a quick winger, we'll pick up the phone and say 'we've added a guy to the database, take a look'. But we don't hide that from the other teams. These players all go on the list publicly and are available to everyone. And we are not doing it for one club either, all eight clubs will get a call at some point."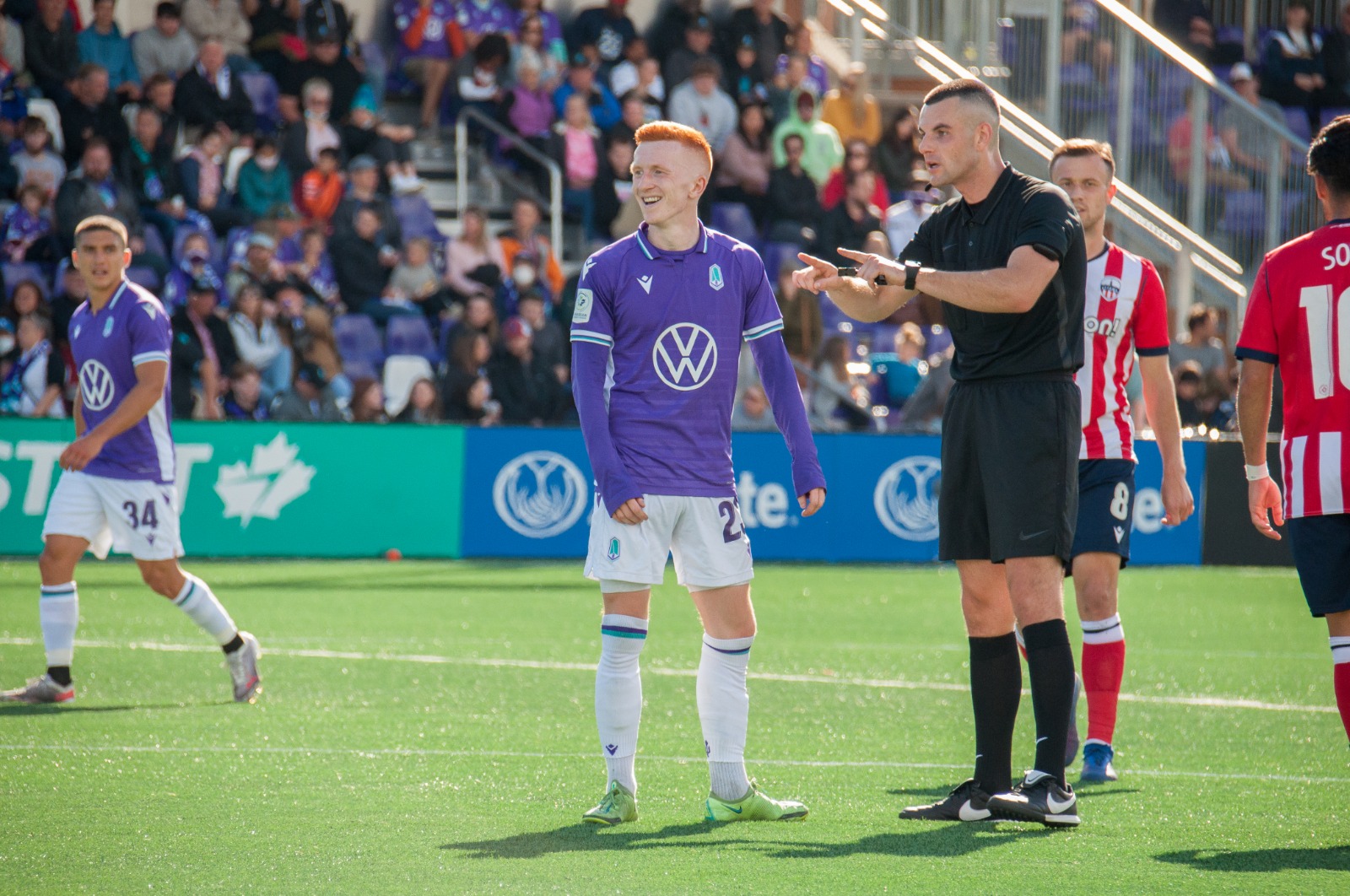 Pacific FC signed ex-Northern Ireland youth international Ollie Bassett, 23, through the international player pool
Since the programme's launch ahead of the Covid-hit 2020 season, close to 200 international players have been approved and presented to CPL clubs, and the list is constantly evolving with between 20 and 30 potential new additions being discussed with agents and clubs at any one time.
Considering it is by far the biggest exporter of footballers, Brazil is a major target market for the CPL, as is South and Central America as a whole, while a 'league quality versus rates of pay' analysis has thrown up interesting opportunities across Europe.
Gage explains: "We do a lot of work looking at efficiency in football to figure out where target markets ought to be. Croatian players are generally very strong given the level of pay in Croatia versus English players. Where a 4th or 5th division player in England would cost us a fortune, you could get a 2nd division Croatian player who will be just as good and five times cheaper. So we leverage it and start channeling resources into countries we know are going to be efficient for us."
Recognising local talent
While each CPL team is allowed seven foreign players in their squads, there are domestic rules too: six Canadians have to be named in the starting XI, and each team's Under 21 Canadians have to play 1,500 minutes per season combined.
The rules are in place to ensure young Canadians are given game time and do not slip through the net.
Gage joined the CPL from Houston Dynamos in Major League Soccer, where he was Head of Performance Analysis & Technical Recruitment.
He sees huge synergies with the league, particularly with CF Montreal, Toronto FC and Vancouver Whitecaps - the trio of Canadian MLS clubs.
"The CPL team that beat the Vancouver Whitecaps in 2019 had six or seven former Whitecaps academy players. There's only three MLS clubs to cover all of Canada. It's impossible for them to catch everybody and before the CPL came along the result was that any Canadian that was not in the 30 man squad of an MLS club had nothing. They had nowhere to go, so inevitably players slipped through the net," Gage says.
"There's loads of Canadian players here good enough to play elsewhere. They just need the opportunities.
"You can't always play these players at 18, 19, 20 when you are chasing wins in MLS, but they are good enough in the CPL to help you win. When they are ready they move upwards; that's good for the player, the buying club and the selling club. In a coherent system that's working, they [MLS] benefit from us and we benefit from them. That's how it should work.
"The CPL is providing a professional, competitive home for these players to develop."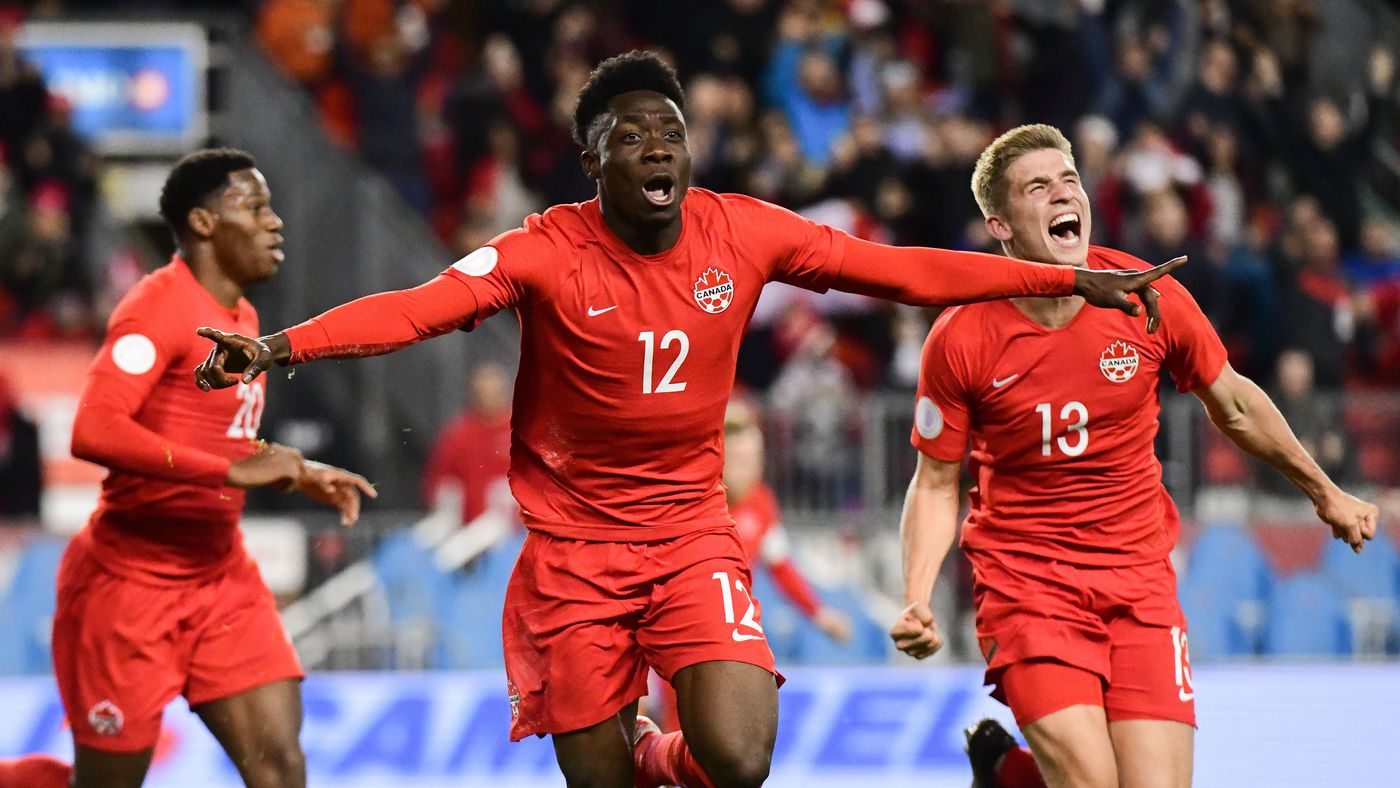 The CPL moonshot: 50% of the Canadian national team at the 2026 World Cup to have played in the league at some point
Lofty World Cup goals
In 2026, Canada will play host to matches at the FIFA World Cup, alongside USA and Mexico.
The national team is on the rise and Gage hopes the CPL can act as a springboard for many of the players that will feature alongside stars like Alphonso Davies of Bayern Munich and Lille's Jonathan David in five year's time.
"Look at Harry Maguire, Kyle Walker, Dominic Calvert-Lewin, they all started in the lower leagues of English football," says the Sheffield United fan of the trio of England's Euro 2020 squad that began their careers at the club. "We would like to see some of those stories coming out of the CPL for the 2026 World Cup.
"When we kicked off in 2019 our moonshot was that 50% of the Canadian national team squad had played in the CPL at some stage. That would be the biggest possible success.
"We are not daft enough to think they will still be in our league and playing for Canada by then, although there might be one of two. But that is the pathway we are aiming for."