We want our story to be about young players who are coming here at the earliest stages in their career, or in the prime of their career, and making our league their league of choice. You've seen a dramatic shift from where we were to where we are today.
Commissioner
,
Major League Soccer
South American pathway lights up
The path from South America to MLS has been a well-trodden one since the league began in 1996, but what is changing now is the players making that journey are getting younger as teams' scouting networks become ever more sophisticated.
Ahead of the 2022 season, three clubs broke their transfer record on South American talents aged 21 and under: Thiago Almada (20, main picture) from Argentina's Velez Sarsfield to Atlanta United for $16m; Facundo Torres (21) from Uruguay's Penarol to Orlando City SC for $7.5m; and Alan Velasco (19) from Argentina's Independiente to FC Dallas for $7m.
Indeed, Almada's move was a league-record outlay.
A few years older is Sebastián Ferreira (23), who signed for Houston Dynamo from Club Libertad Asunción in Paraguay. At $4.3m, it was another club-record deal.
Speaking at February's TransferRoom Americas Summit in Orlando, Andre Zanotta, Chief Soccer Officer and Technical Director at FC Dallas, said: "The league has changed its mentality. The idea that players would come to the league at the end of their careers to retire, like Beckham, Pirlo, Kaka, Gerrard and so many others, has gone…
"Now we are seeing more and more like Almada, Velasco, Esequiel Barco [now on loan at River Plate from Atlanta] and Facundo Torres. More of these players will come to MLS understanding that this is an emerging league who will help in your adaptation and you will have a next step after."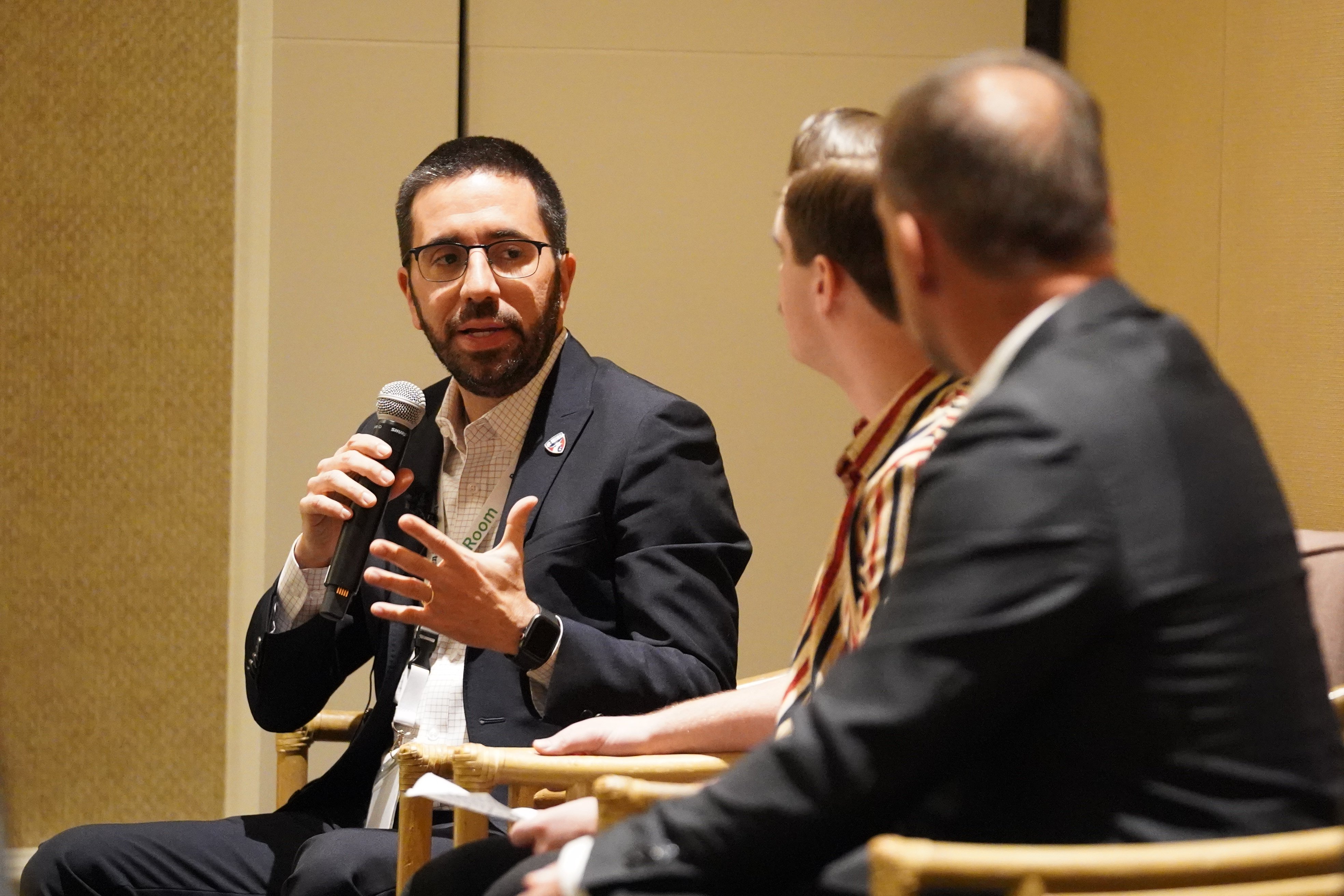 MLS has "changed its mentality" when it comes to the transfer market, according to Andre Zanotta
On the same panel, Ernst Tanner, Sporting Director, Philadelphia Union, said: "They [South American players] all want to come to the US. That is a big advantage. They all see MLS as an emerging football market, a highly interesting market for establishing transfer potentials."
Speaking at a season launch event, Garber said: "We want our story to be about young players who are coming here at the earliest stages in their career, or in the prime of their career, and making our league their league of choice. You've seen a dramatic shift from where we were to where we are today."
European players go west
While the player pathway has traditionally been South America to MLS to Europe, a couple of notable deals occurred over the winter months.
The Union, one of the most restrained spenders in MLS, broke their transfer fee record, spending $2.8m on Brondby IF and Denmark striker Mikael Uhre, while league debutants Charlotte FC were quick to join the party, splashing out $5m on Polish international striker Karol Świderski from Greece's PAOK.
Tanner, who worked for many years in Germany and Austria before moving to Philadelphia in 2018, believes "the awareness of MLS in Europe has changed" and that has encouraged players to make the move earlier in their careers.
Following the trend, Chicago Fire also broke their club transfer record to bring in Swiss international Xherdan Shaqiri from Lyon for around $7.5m.
Another big-name 30-year-old agreed to move to the league on July 1, with Italy international and UEFA 2020 champion Lorenzo Insigne joining Toronto FC from Napoli.
A free agent at the end of this season, Insigne rejected interest from big clubs across Europe to sign a reported $13m-a-year deal with the Canadian club.
A huge signal of intent from Toronto FC but also an indication that international stars still in their prime view MLS as an attractive destination.
Bill Manning, President of Toronto FC, believes Insigne is a "transformational signing" for MLS.
He explained: "It's the next step for our league. MLS has grown to a point where a player like Lorenzo, a world-class player in the prime of his career, is willing to come here and to play the next four seasons and potentially longer.
"Other teams will take notice and I think that's where our league is going to go. You've seen teams in our league purchase players for 10, 15, up to $20m. You've seen world class players come here, maybe a bit past their prime. I think now you're going to start to see players coming in their prime. The resources in this league are unparalleled across the world, in terms of our ownership, and so for me, it was the next step."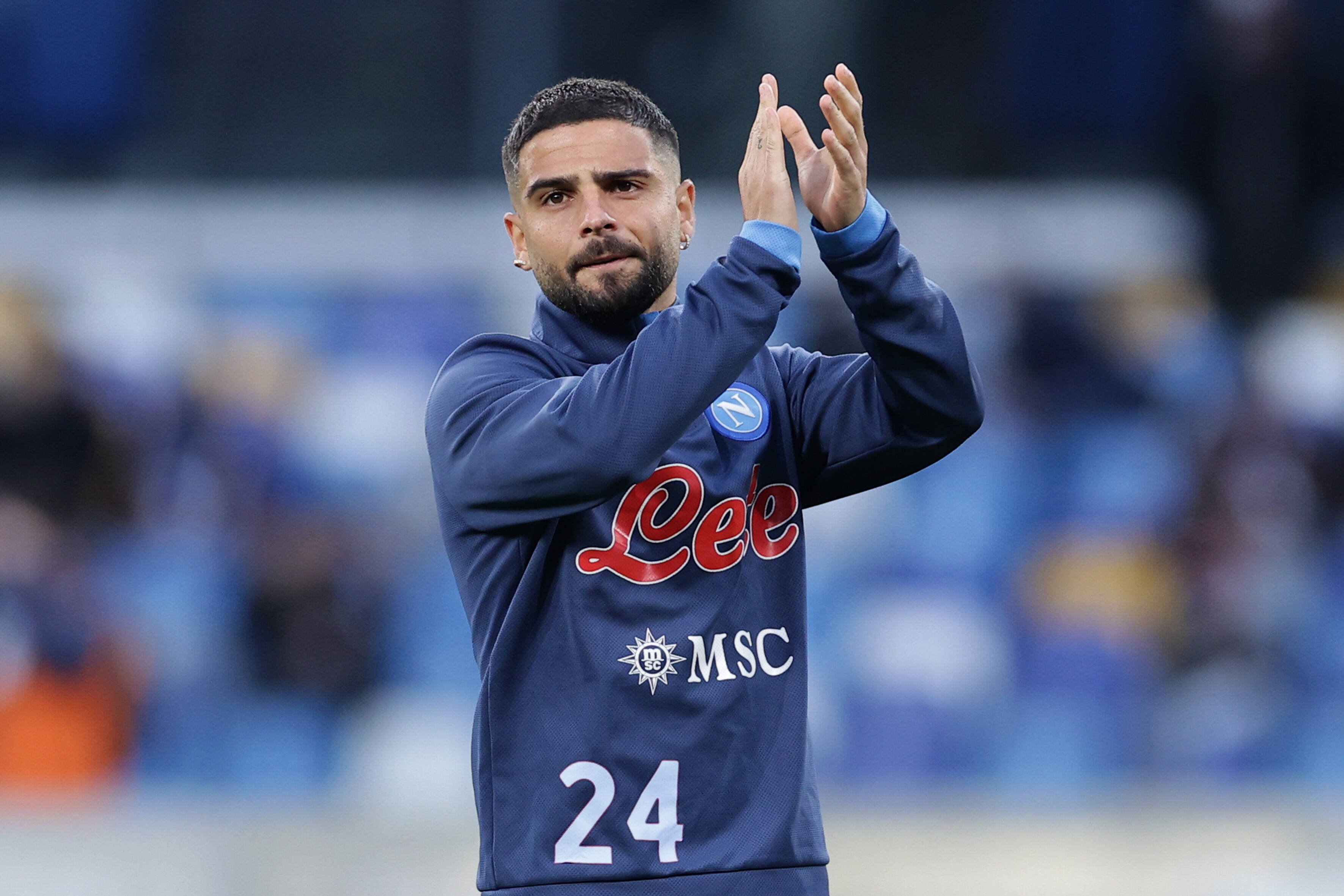 Saying goodbye to Europe: Lorenzo Insigne's impending move to Toronto FC is a major coup for MLS
The inside track on league-record sale
From an outbound perspective, it was FC Dallas's sale of Ricardo Pepi to FC Augsburg in Germany that most raised eyebrows.
The 18-year-old moved for a fee of upwards of $20m, making him the most expensive homegrown MLS player to be sold.
While FC Dallas were keen to keep hold of a player who only signed a five-year contract in September 2021, once the transfer bids kept escalating in price, Zanotta knew a deal needed to be done.
Reflecting on that transfer, he said: "Ricardo Pepi is one of the highest quality players we have ever produced. I had a conversation with the player and his father and tried to convince them it was not the moment. 'It is a World Cup year, you're going to Europe in the winter window, you may not get minutes'.
"His father came to me and said, 'Andre, we are a family of opportunities. Can you guarantee me there will be another opportunity for my son to play in Europe in six months?' No one can give such guarantees, but I said it was very likely. He said 'very likely is not enough for me. We are here to tell you we would like to go.'"
Zanotta continued: "Then we tried to make the best out of this deal for us. It's always good to have more than one club bidding for a player, and in the end we had more than three clubs keep raising the offer. We set the transfer fee high because we did not want to let him go, but we respected the player's decision.
"Moving to a club like Augsburg , his next transfer will be a big, big move. We get a sell on, and the more he plays the more [money] we can get. In the end it was a win-win deal for all the parties involved."
A new era for MLS
For many, the arrival of Insigne and the big money January sales of Pepi, as well as Daryl Dike from Orlando City to West Bromwich Albion ($8.5m), Kevin Paredes from DC United to Wolfsburg ($7m) and Tajon Buchanan from New England Revolution to Club Brugge ($7m), are the cue for MLS 4.0, the fourth iteration of the league's growth after:
MLS 1.0 - league establishment;

MLS 2.0 - David Beckham's arrival and the launch of the Designated Player tag, with more veteran stars moving to the league; and

MLS 3.0 - the introduction of allocation money, rising salary caps, and owners willingness to spend.
Garber said: "This past off-season, MLS ranked in the top five among global soccer leagues anywhere in both transfer fees received from player exports and transfer fees spent to acquire top talent from around the world, reiterating our commitment to being a major player in the global transfer market."
As part of that mission to be a major player in the global transfer market, MLS signed a multi-year league-wide agreement with TransferRoom in 2021, giving all clubs access to the platform.