I say this as much as I can out loud to every young player: the most important thing is he plays every Saturday and Sunday. He has to play games, has to be on the pitch XI versus XI. There are people in the stands, there's pressure, you need to win the game. That's how you develop. It's not much more complex than that. You cannot only train yourself into becoming a professional footballer, you need to play.
Recruitment Specialist and Talent Development
,
RB Leipzig
Bridging the gap
Hugo Novoa is the A+ solution.
Just three minutes into his RB Leipzig first team debut in late October, the 18-year-old Spaniard scored the final goal in a 4-1 win over Greuther Fürth, becoming the club's youngest goalscorer.
Novoa is one of two Under-19 players that have been promoted straight into Jesse Marsch's first team squad this season (the other being 16-year-old Sidney Raebiger - incidentally now the youngest player in the club's history after a DFB Pokal appearance in August.)
But without a reserve team, the stepping stone from U19 football to the upper reaches of the Bundesliga and the UEFA Champions League is a considerable one, and in an attempt to bridge that gap, RB Leipzig took the decision in 2020 to launch its 'Karrierezentrum'' (Career Center).
Led by Nilsson, a former Sweden international, the Career Center acts as a transition area for graduates out of the RBL Academy, with loan options sought for players with one goal in mind: first team minutes in high-pressure situations at the highest possible level.
Nilsson tells TransferRoom: "We have no second team, just the first team, which means there's a huge gap from our youth to our senior football. The Career Center covers that gap individually and makes the right decision for each top talent that we see a future for.
"It's not only about Plan A+ - that one player who is so good that from U19 he can play directly in the Champions League and have an impact at that level - but a way to make sure we take responsibility for a young talented player to take those natural steps through other clubs and leagues on loan."
Listening to the data
Having studied the Big Five leagues in Europe, Nilsson found that, on average, players make their first-team breakthrough at top European clubs aged between 22 and 23.
As a result, the Career Center has a four-year life-cycle for each individual, taking them from 19 to 23.
"That is what the football world is telling us is the age players break through. But it doesn't have to be the full four years. Some players can reach their situation after one year, some after four," Nilsson says.
"It could be someone like Tom Krauß at Nürnberg, who has one or two years on loan, then comes back as an A+ solution ready to play for RB Leipzig. It will be beautiful if we can always create that."
Krauß, a Leipzig native, is excelling in his second year at FC Nürnberg in the 2. Bundesliga, recently scoring twice in his first three games for Germany U21s.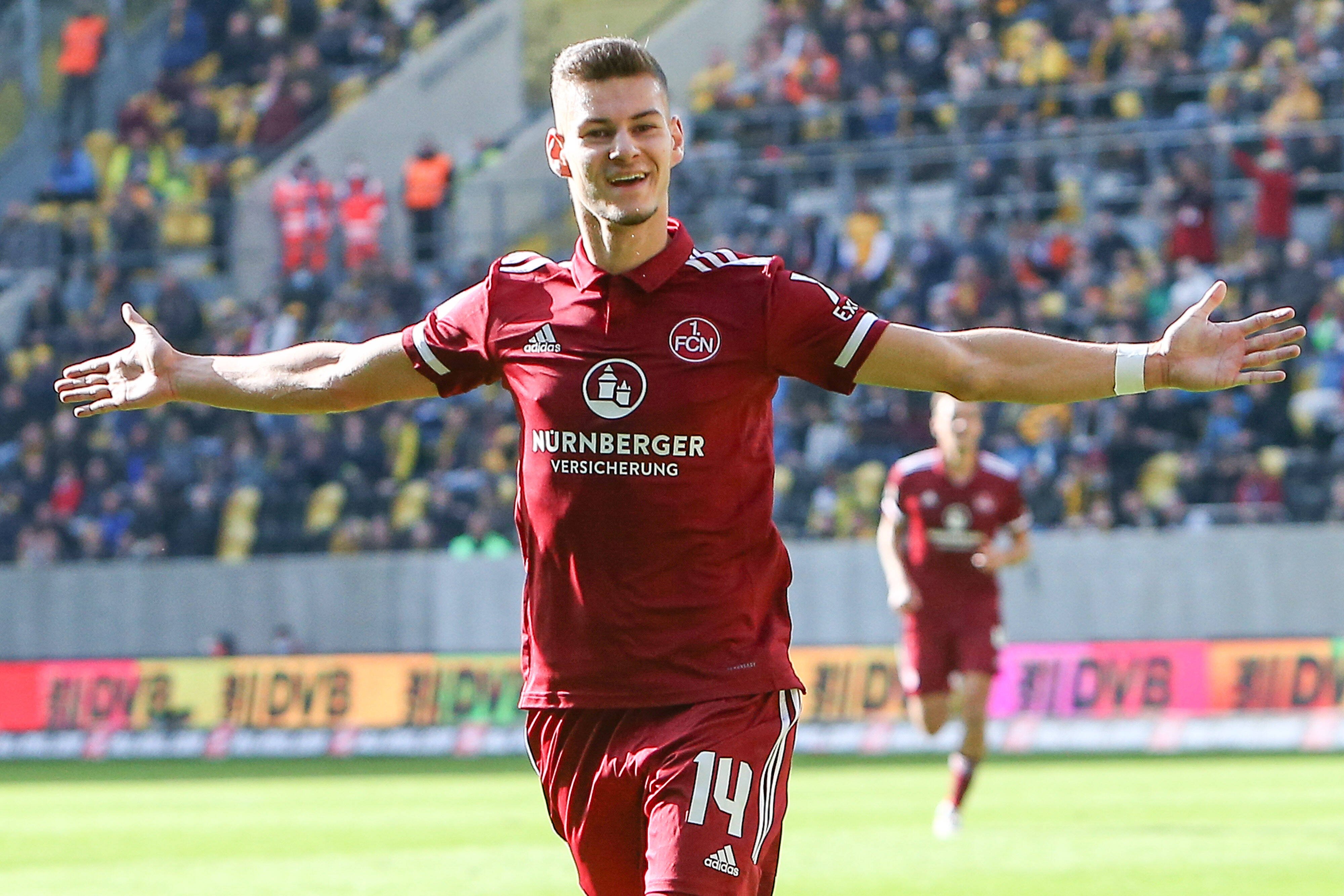 Nilsson and RB Leipzig have big hopes for local boy Tom Krauß
He is one of seven players in the Career Center currently out on loan either in Germany's lower divisions or neighbouring countries, the others being: Dennis Borkowski (also at Nürnberg); Tim Schreiber (Hallescher FC); Fabrice Hartmann (SC Paderborn); Frederik Jäkel (KV Oostende in Belgium); and Eric Martel and Noah Ohio (both Austria Vienna).
Deciding on the whereabouts of a player's next step is not a one man job. Instead, RB Leipzig have created a Board of Talent, comprising: Nilsson; Christopher Vivell (Technical Director); Frank Aehlig (Head of Professional Football); Felix Krüger (Sports Coordinator); Sebastian Kegel (Head of Youth Sports); Marco Kurth (First Team Assistant Coach); Christian Streit (Academy Director); and Marcus Darmochwal (Head of Academy Football Operations & Contracting).
"The board of talent regularly meets to follow up on pre-season. We look at the development of each and every player, his contract situation, and discuss if he is ready for men's football or not. We get as good an assessment as possible," Nilsson explains. "Not every player goes into the Career Center, it's only the players that have the right balance between performance and potential and who we believe can have a career in men's senior football.
"And we are having these discussions early - in the September before the next season - to decide what and where is the right next step for every player.
"The networking starts very, very early. A club is not planning its squad for next season in April and May. They're planning it much earlier, so we too need to be early with our decisions, with networking."
Martel moves on TransferRoom
Nilsson, who joined RB Leipzig as assistant to Sporting Director Ralf Rangnick in 2017, takes great pride in his wide network to ensure the club's young talents make the best move.
And TransferRoom has helped him identify the needs of certain clubs with direct, fast information.
He explains: "We want to be working strategically, and that's where the use of TransferRoom comes in, where a lot of those contacts have been made. For example with Eric Martel to Austria Vienna, we started there very early with the contact with Ralf Muhr [Head of Licensing] on TransferRoom. We had lots of talks about Eric and his situation and got a deal done."
Martel, a 19-year-old centre-back, moved to Austria Vienna on an 18-month loan in January 2021 in a deal facilitated on TransferRoom and has been an ever-present in the Austrian Bundesliga this season.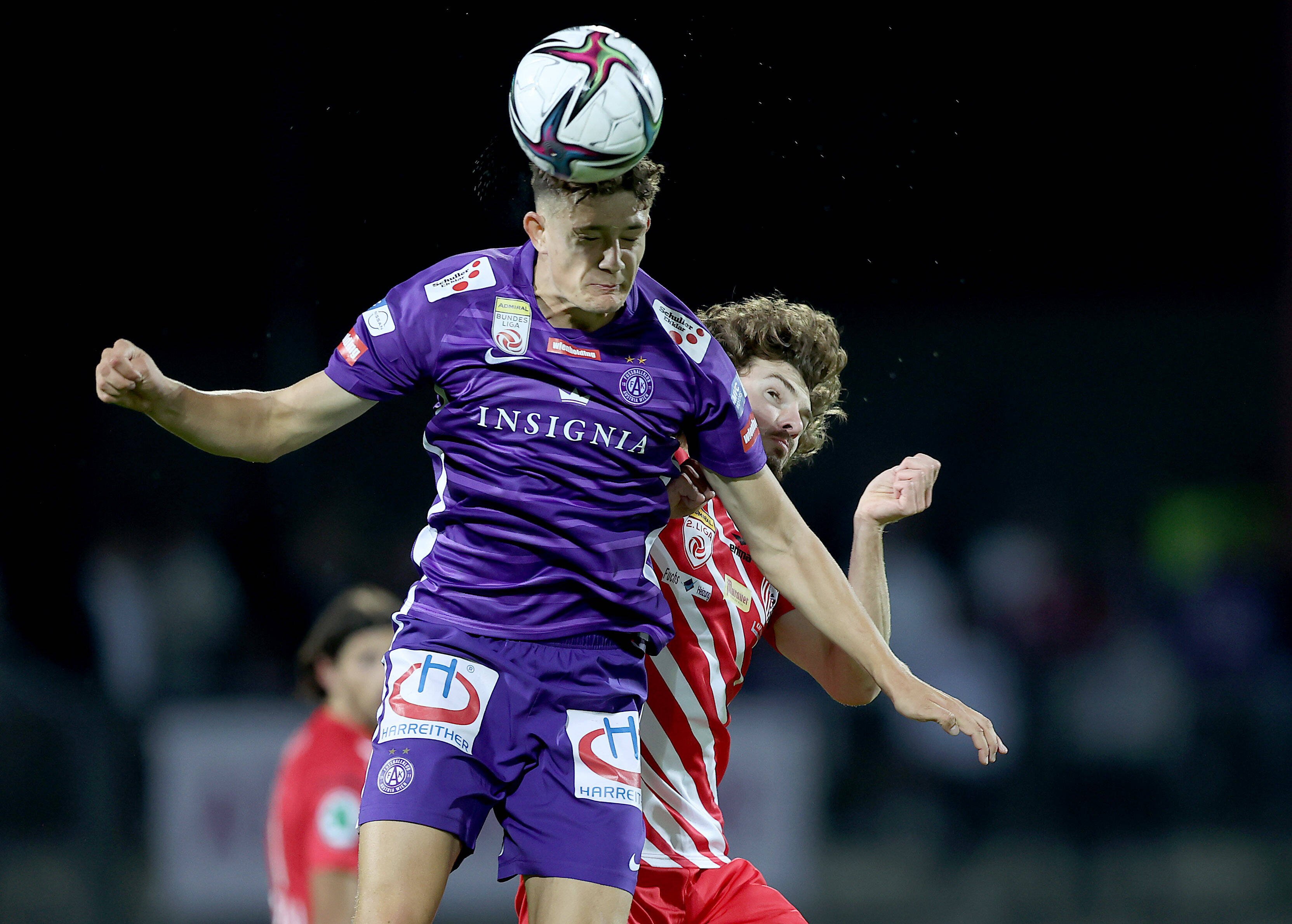 Young defender Eric Martel has excelled on loan at Austria Vienna, a deal facilitated on TransferRoom
It's minutes on the pitch that are crucial to Nilsson, more so than whether a team plays in a similar fashion to RB Leipzig.
He says: "I say this as much as I can out loud to every young player: the most important thing is he plays every Saturday and Sunday. He has to play games, has to be on the pitch XI versus XI. There are people in the stands, there's pressure, you need to win the game. That's how you develop. It's not much more complex than that. You cannot only train yourself into becoming a professional footballer, you need to play. That is what I'm looking for first and foremost, to make sure we have the highest possible percentage of chances on the highest possible platform for the player to play and develop.
"The philosophy is important but I would rather go with the minutes on pitch than the principles of how a team plays. When you recruit a player you don't really ever look at the club and how they play. You look at the profile of the player. What do you see in the player? What do you think he can achieve? What does the data tell you in terms of his performance? All of that can be very different to the philosophy of the team."
The information filter
Nilsson's work does not stop once a player is out on loan. He spent the early part of the summer on the road, visiting his players across Germany, Belgium and Austria, and is in constant dialogue with his own scouting department and the respective loan club's Sporting Director to check progress.
"I get the scouting reports and I try to watch every game on TV that the players are playing. You have a good feeling of capturing the subjective and the objective," he says. "In exchange with the coach, or Sporting Director, I'm then talking about plans. I'm the one people connect to, and I coordinate the messaging to other experts. I'm the filter.
"When the loan period starts for the player, the advantage is I know each and every player very well. I know which one I need to be more in touch with and ones that need to be left more by themselves.
"For example, I don't need to be bugging Tom Krauß now every week with how he is doing because he is playing every game, he's performing really well in the first team. You need social skills for knowing how to have contact with players and when."
But it is not just about evaluating the sporting level. Nilsson and RB Leipzig take great pride in the mental well-being of their players.
"The Board of Talent goes through every detail - how far is this person on their journey, is he ready for the men's dressing room, ready for pressure, for 10,000 people in the stands, to move from his home. It is often underestimated how difficult it can be for young players to move from their familiar surroundings to a new city, to a new club - I know that from my own experience," says Nilsson, who played in Sweden, Germany and Denmark during his career.
"Tom Krauß moved for the first time in his life from Leipzig to Nuremberg. It is only a two-and-a-half hour drive but for Tom it was his first move, and that was challenging for him. All those kinds of things we need to know. It's always a human being that is going to be performing and developing. It's not a robot. That is why mental and personal support is crucial."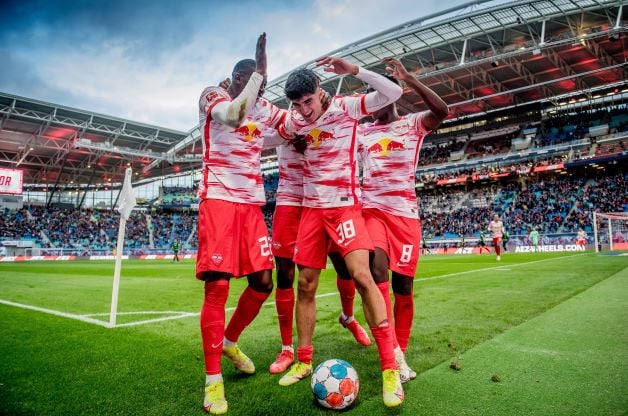 The Greatest Story? The Career Center supplying the RB Leipzig first team squad
For Nilsson, the performances of Krauß, Martel and Jäkel, whose displays for Oostende this season have earned him a first call up to the Germany U21 squad, act as recognition for the Career Center.
Where their futures lie will depend on a number of factors, but Nilsson and the club are confident it is building the correct foundations for the next generation.
"There's not a requirement to have a set number of players come from the centre into the first team, although that is of course the A+ solution, and we are working each and every day and month to make that a reality," Nilsson says. "It's the one thing that would mean the most, it would be the greatest story we could have created with this.
"But we need to have lots of solutions and possibilities. We need the A, B and C solutions too. Most importantly it's not to stop the development of a player and if the player is ready for the next step, we need to make sure we have those next steps ready."
Get the latest
Receive updates, stories and product news from TransferRoom. You can unsubscribe from these communications at any time