We see us firstly as a Canadian club, and the ownership group are all Canadian. In a long-term project we want to have maybe only a few foreigners in the squad. I would say in the way, way long-term, we want to be a similar club to Athletic Bilbao in Canada, which only plays Canadian players.
CEO and Sporting Director
,
Vancouver Whitecaps
Homegrown hopes
CEO and Sporting Director Axel Schuster is in his second season in charge of the Vancouver Whitecaps, and the experienced Bundesliga executive has set the club an ambitious target: be the Athletic Bilbao of Canada.
Athletic famously only sign players native to (or trained in football in) the greater Basque Country, a policy it has stuck to since 1912, and one the Whitecaps want to replicate, albeit on a national scale.
Schuster tells TransferRoom: "We see us firstly as a Canadian club, and the ownership group are all Canadian. In a long-term project we want to have maybe only a few foreigners in the squad. I would say in the way, way long-term, we want to be a similar club to Athletic Bilbao in Canada, which only plays Canadian players. Obviously, this is a long-term project, and we have to do it step by step."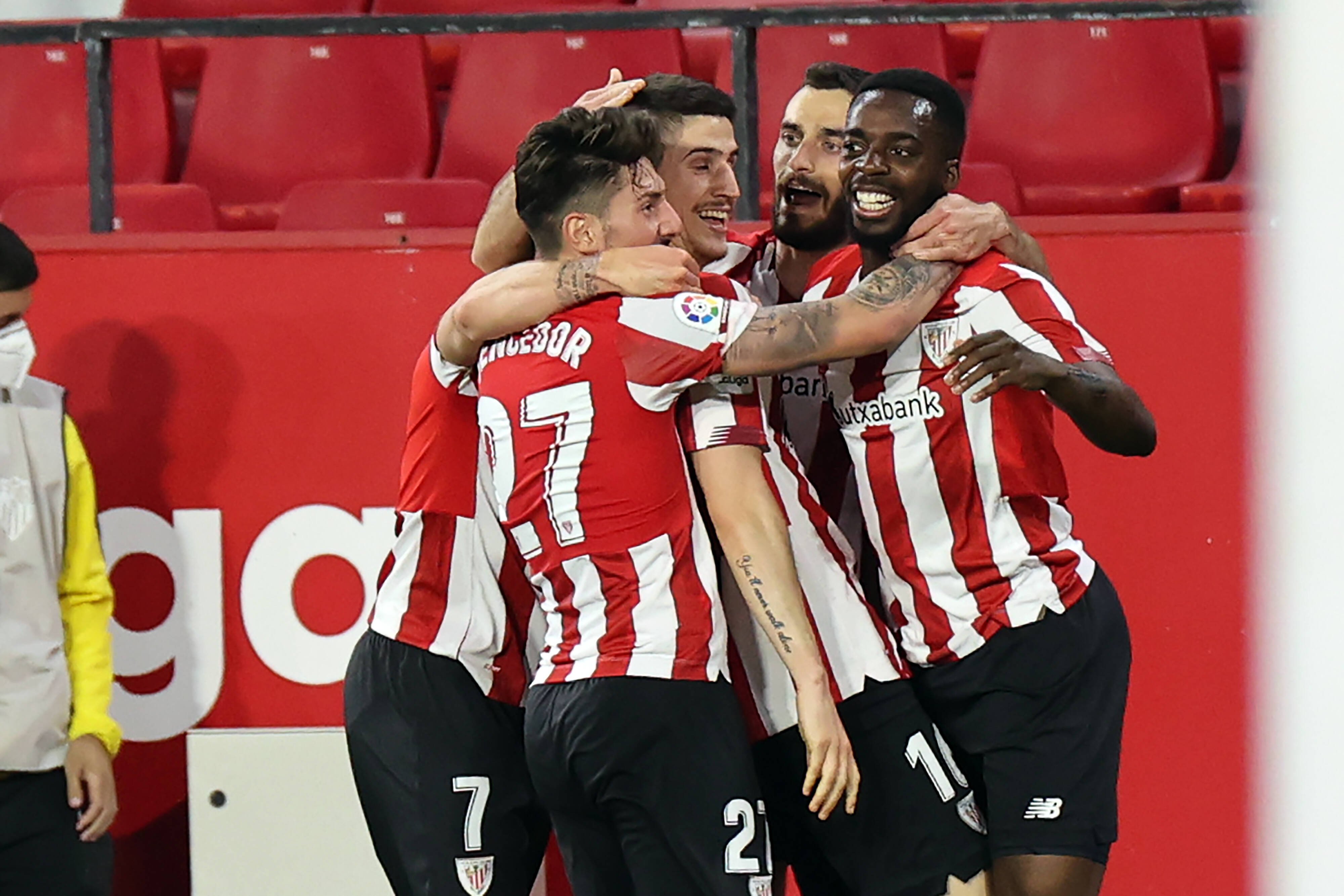 The Whitecaps are looking to replicate Athletic Bilbao's famed homegrown recruitment policy
The numbers are heading in the right direction, with the Whitecaps 2021 roster evenly split between Canadian and non-Canadian players.
But to make the giant leap, the Whitecaps need to ensure the talent pipeline is working and the academy is in good shape, particularly with grassroots football set to grow further in popularity with Canada set to co-host the 2026 FIFA World Cup with USA and Mexico.
It's a huge task in a country as vast as Canada.
Schuster, who spent 16 years as Head of Football Operations at FSV Mainz O5 and then three years as Senior Director of Professional Football at FC Schalke 04 before moving to Vancouver, says: "We have a very unique situation, something I have never seen in Europe and that's very uncommon. We have academy centres across the country, from the east coast to the west coast, with 30,000 kids playing with our badge.
"There is a huge foundation to build Canadian talent, so we have to do a good job, to coach our coaches to develop better players and to have that pipeline, and then one day we can say, 'we are in a position where we only play players that are coming out of these academies'.
"It's tricky and difficult because the country is so huge. British Columbia, our province, is three times the size of Germany, but in this province, we have only about 3 million people."
The sheer size of the region means that the youth set-up in Canada is an alien concept to the one that Schuster is well-versed in. But the team is taking action.
He continues: "We are working to create a competition for all these kids, because if you want to develop kids, you need to have competition, and competition is very difficult in this country because the distances are always far. It is totally normal that the U15 team is travelling on a six hour-flight to the east of the country to play their one game, and they are gone for three days.
"This is different to everything we have in Europe, where the U15s play 10 opponents within an hour's drive."
Keeping the borders open
While the dream is for an all-Canadian line-up, the Whitecaps are not quite ready to shun foreign talent.
In recent weeks, the club has finally signed a Designated Player in the No. 10 slot, the Scottish international Ryan Gauld from Farense in Portugal, and added to that with the acquisition of attacking midfielder Pedro Vite, one of Ecuador's most exciting prospects, from Independiente del Valle.
The pair join the likes of Serbia U21 captain Ranko Veselinović who moved from Vojvodina in 2020, and the two new recruits ahead of the 2021 season: 20-year-old winger Deiber Caicedo from Colombia's Deportivo Cali (a deal that came about through TransferRoom) for $2.5m and 22-year-old Brazilian midfielder Caio Alexandre from Botafogo for $4m.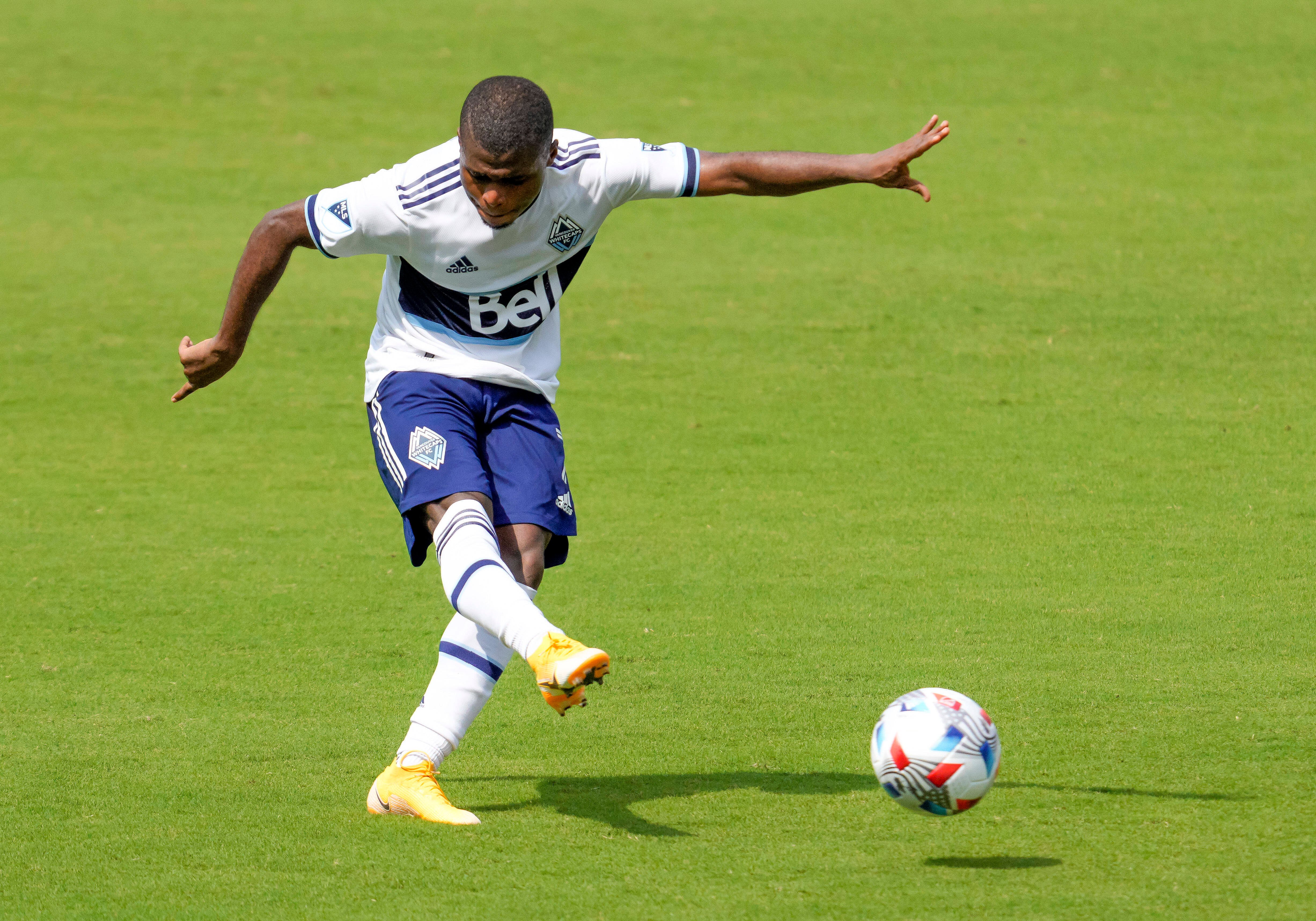 Colombian midfielder Deiber Caicedo's move to Vancouver Whitecaps was facilitated through TransferRoom
MLS has helped, creating three new spots for young players, born 1999 and after, where the transfer fee can be paid by the club's owner, but the salary still has to be in the cap.
"This gives opportunities to clubs like us that believe in player development," Schuster says. "Player development for Canadians firstly, but we also want to be seen as a club that develops players on their way to Europe.
"We had one of the three youngest teams last season, and we have that as well this season, and besides investing in Canadian talent, we want to be seen as a platform for the captain of the U21 team of Serbia, for a young very fast and explosive winger from Colombia, 20 years old, and for a player that played just 50 games in the Brazillian league as a central midfielder and is still 22 years old and now sees this league as the next step.
"We will continue to do that until we are ready to refill every open spot with home-grown players coming out of our academies."
A little pocket of calmness
With MLS into its 26th season, facilities on and off the pitch a match for any league and the 2026 World Cup on the horizon, the league has plenty of selling points for players.
Schuster explains: "If you look at the budget and the money we invest in salaries, we are in the top 10 of the world, and if it increases the league can become 'the best of the rest' - number six in the world behind the top five leagues - so I see us competing with leagues like Belgium, Denmark or Portugal and you have to find your role in that. You have to convince players that this league can be a stepping stone in this transfer food chain.
"That is what I'm trying to convince people. Last year we were able to sign the captain of the U21 team of Serbia, a young centre back that easily could go to the next step. It was a clear decision from him that if I go to this league and do very well here, there is a path back to Europe and the top five leagues.
"The street back to Europe becomes wider and we will see more players going in this direction as well, and if that happens it is easier to convince players that this is a great step to go to MLS."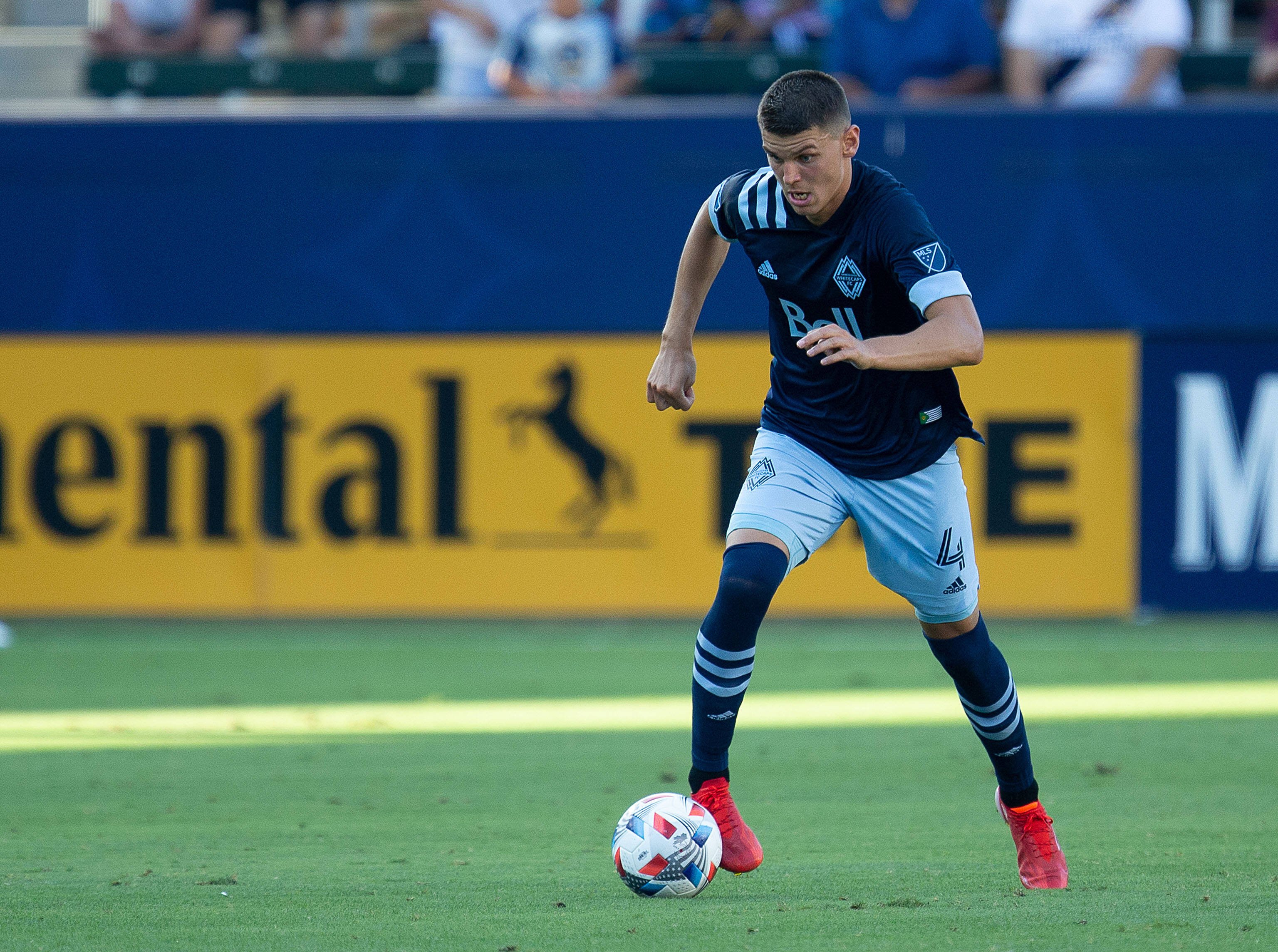 Serbian U21 captain Ranko Veselinović made the switch to MLS and the Whitecaps to develop his game
He continues: "The quality of the coaches, all the staff, the medical treatment and performance treatment increases every single year, so it is a good place to develop, because there is one big benefit: this day-to-day pressure and attraction in the media that sometimes influences a young player in his development is not the same as in Europe, so you have a little pocket of calmness where you can develop in a very good way."
Get the latest
Receive updates, stories and product news from TransferRoom. You can unsubscribe from these communications at any time