Imagine that in the future one of these young players joins one of the best clubs in the world and what this would mean for the 'brand' of NK Radomlje and the Slovenian First League.
Sporting Director
,
NK Radomlje
After two-and-a-half years in Split, Fistonić (pictured) found himself making the 200 mile trip north in January to the small town of Radomlje on a secondment to implement a new strategy that the two clubs hope will pay dividends on both sides of the Croatian-Slovenian border.
Under the terms of a six-year partnership, Hajduk Split will loan as many as five young players each season to NK Radomlje to help their personal development.
It will also raise the quality of NK Radomlje's squad, which will supplement the Hajduk players with those from their own academy and elsewhere in Slovenia.
It means the 1. SNL club will no longer need to rely on bringing in costly, older foreign players that stretch the budget and do not have a sell-on fee.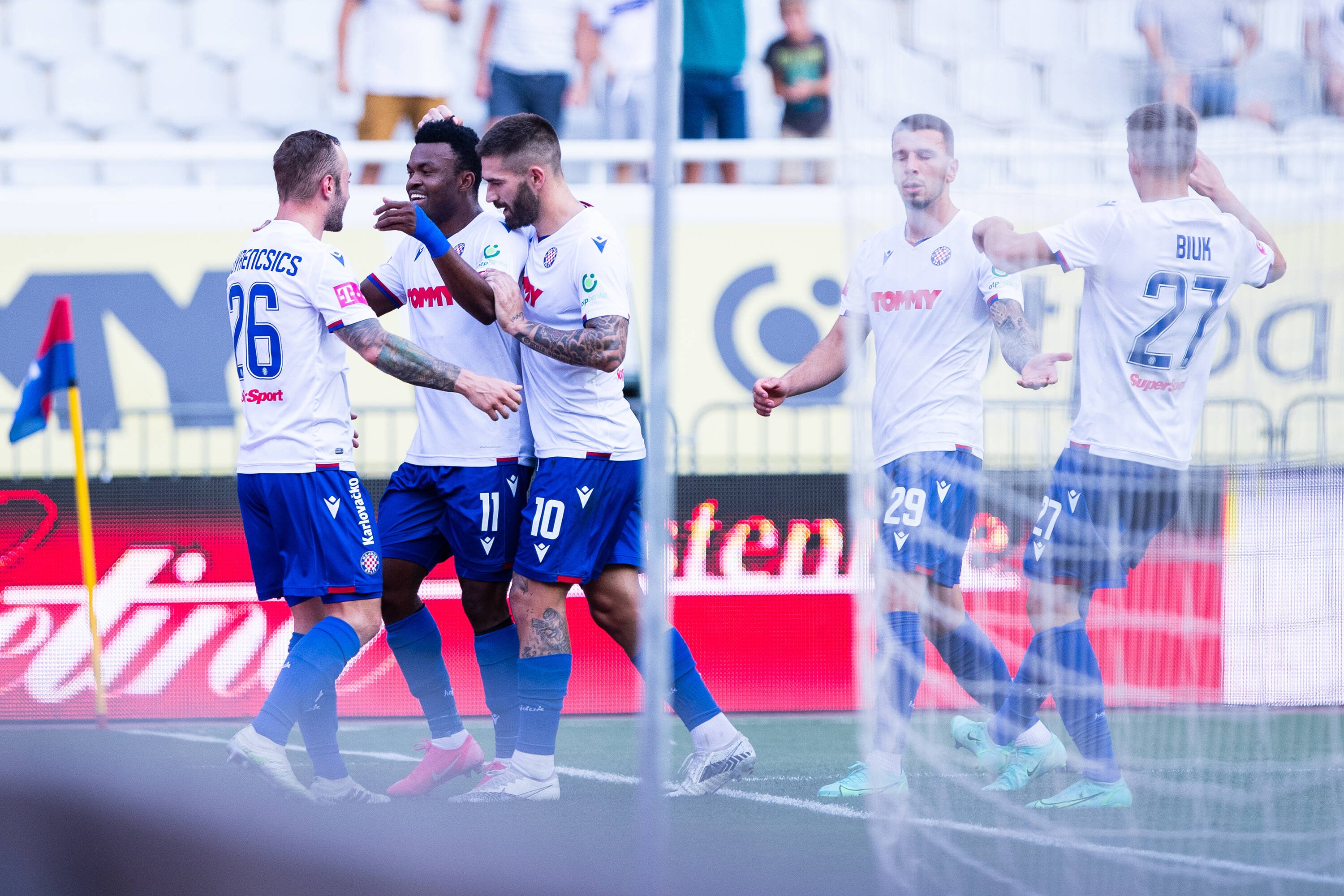 NK Radomlje will help develop the next generation for a place in Hajduk Split's first team
Fistonić, who had been Deputy Sporting Director of Hajduk Split, told the NK Radomlje website: "There are 10 clubs in the Slovenian league. Of these 10 clubs, a number have problems budgeting each year and integrating young players. If we take the example of the average Slovenian club in the 1. SNL, they have a couple of players from their own academy and in addition to a few Slovenian players, there are also players from abroad, most of whom are over 25 years old. The club pays to bring in such players in order to make the team competitive in the league. However, if such players have already reached the maximum of their potential, this means they are not interesting for the European market and the club cannot plan its future through earnings from transfers.
"If we replace such players with four to six players who are between 19 and 23 years old and come from Hajduk's academy, this then becomes a different story. We are now talking about players who played for the Croatian national team throughout their youth careers and were thus among the 10 best players of their generation in the country.
"In this case, NK Radomlje get a young player of the same quality as an older player from abroad, but the difference is that the young player from Hajduk has the potential to one day play in one of the strongest European leagues.
"Imagine that in the future one of these young players joins one of the best clubs in the world and what this would mean for the 'brand' of NK Radomlje and the Slovenian First League."
Hajduk Split stepped up their search for a development partner after shutting down its B team at the end of the 2020-21 season due to associated high costs.
When Hajduk loaned out Ivan Šarić to NK Radomlje at the start of the 2021-22, talks between the two clubs turned to a more in-depth partnership.
The 21-year-old striker is currently one of three Hajduk players at NK Radomlje, with defender Ivan Calusic (22) and midfielder Mario Cuic (20) joining him in Slovenia in January.
More will make the journey in the summer.
In time, Fistonić believes all clubs in the Slovenian top-flight will benefit from this agreement, raising the profile of the league and catching the eye of top European scouts.
"The concept of a development club is being created. This would attract scouts from the biggest European leagues even more," he said. "I will cite the case of Šarić, who has been followed by scouts from all major clubs since the age of 14. The fact is that such a scout will also now notice other young NK Radomlje players, such as [Mark] Zabukovnik, [Andrej] Pogacar or [Anel] Zulić, while following Šarić in Slovenia. I am convinced that this can only be an additional plus for NK Radomlje, the 1. SNL and in general for Slovenian football."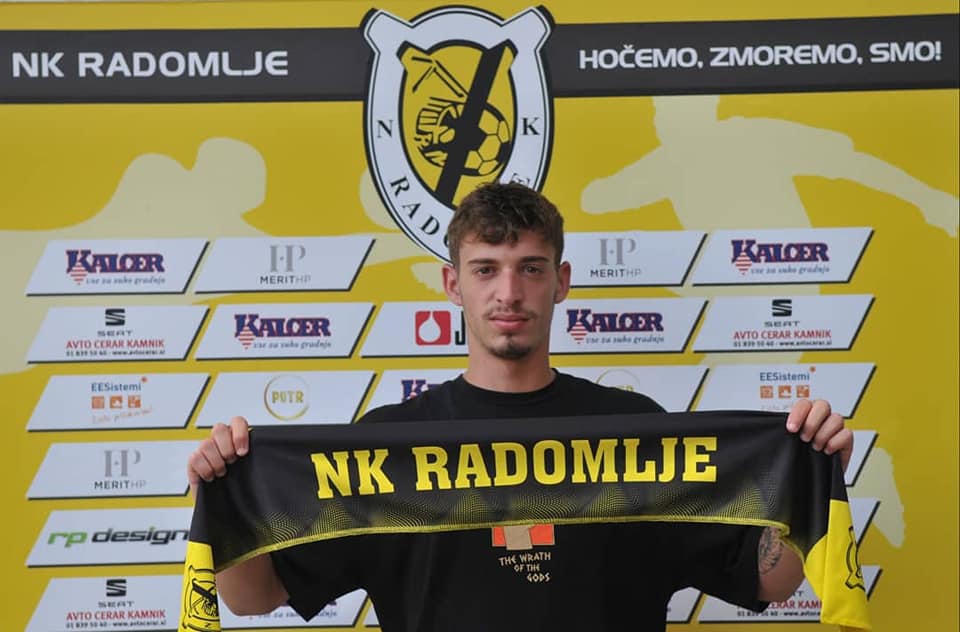 Ivan Šarić was the first Hajduk Split player to make a loan move to NK Radomlje (picture credit: NK Radomlje)
Fistonić worked in the academies of 1. FC Koln in Germany and Zaglebie Lubin in Poland, before joining Hajduk Split in his homeland in 2019, and understands the importance of a fully-functioning development pipeline.
He said: "We want our academy to gradually become one of the most recognisable in Slovenia. This will help us achieve our goals and allow us stability in the 1. SNL over the next five to six years. We have all witnessed examples of smaller clubs that have embarked on huge investments in quality and proven players. Such a concept brings a quick result, but in the long run it also brings instability in many cases."
Fistonić's new boss, NK Radomlje President Matjaž Marinšek added: "Hajduk has a well-organised scouting department, has a tradition and a strong position in European football, has a huge number of loyal fans and highly developed all other services in the club, and NK Radomlje now has access to it all. The key challenge will be to develop cooperation that will benefit both of us.
"I absolutely believe that the project with Hajduk will succeed, that our players will have all the opportunities for further development and progress, and that we will continue to strengthen."
Get the latest
Receive updates, stories and product news from TransferRoom. You can unsubscribe from these communications at any time