How are teams like Newcastle United, which were the third biggest team in the world at one stage, ever going to catch up? In my view it is only through a multi-team structure that provides the right values and strengths in order to compete with these monsters, these big teams. This is where we see opportunities.
Owner
,
Santos Laguna & Atlas FC
Irarragorri is considered one of Mexico's brightest businessmen, so it's fitting that he's building one of the country's smartest football organisations.
His entrance into football came in 2007 when as the Sports Vice-President of Grupo Modelo, he was named chairman of Santos Laguna, the Liga MX team owned by the brewing giant.
Irarragorri founded Grupo Orlegi, which has a business arm focused on agriculture, insurance and real estate development, and the Orlegi Sports division in 2013, and promptly bought Santos, a club from the small northern Mexican city of Torreon.
By 2018, Orlegi Sports had taken full ownership of Tampico Madero Fútbol Club, of the second division, and a year later added Guadalajara-based Atlas FC to the portfolio.
With a multi-club domestic ownership model established, Orlegi Sports' eyes are now firmly fixed outside of Mexico.
In recent years, the company has been heavily linked with takeovers of England's Newcastle United and Spain's Leganes. While both deals ultimately failed, the intention is there for all to see.
Explaining the rationale at a TransferRoom Virtual Deal Day event, Irarragorri said: "We have this proven system that provides value to organisations. We have done it in football, we have done it in baseball very successfully - sports-wise and financially-wise in both cases. We have been looking to expand ourselves.
"We were very close to buying 100% of a team in Colombia, but couldn't go through with those negotiations so we had to back off. We believe in terms of multi-club ownership that everything has to be aligned. So I would not have a club that is in a different country with different shareholders to the rest of the clubs. That is a problem. If you have different owners in different clubs in a multi-team organisation, it would be hell.
"In Newcastle we made a lot of progress with [owner] Mike Ashley. I know he wants to sell, but probably his colleagues don't. And we couldn't finalise what he and I agreed at our first meeting.
"Some teams over the last 20 years have grown so big - the likes of Manchester United, Chelsea, Tottenham, Liverpool. How are teams like Newcastle, which was the third biggest team in the world at one stage, ever going to catch up? In my view it is only through a multi-team structure that provides the right values and strengths in order to compete with these monsters, these big teams. This is where we see opportunities."
Given its geographic proximity and the number of Mexicans living across the border, Irarragorri sees obvious opportunities in MLS, while his European appetite has not diminished.
He explained: "To us, the US market is really interesting. The minute that someone understands the potential for partnerships, I'm not talking about a commercial partnership. I'm talking about the same ownership of a team in Mexico and a team in MLS. That has lots of potential.
"Then the Premier League. What this multi-team structure can provide to medium sized teams to enable them to jump and compete with top teams is really huge. Spain, too. Seven years ago it was basically bankrupt, and they changed. They understood they needed financial help to keep on growing, and there are great opportunities in Spain as well and once we are able to complete our transformation process in Atlas, we will definitely seek to identify those opportunities overseas."
The domestic front
Santos narrowly fell short of creating history in late May 2021 when they were beaten 2-1 by Cruz Azul over two legs in the Liga MX Final.
Victory would have made them Mexico's joint-most successful side since Irarragorri became involved in 2007.
Still, no team has been in more finals than Santos in that period. It is a remarkable story for a club that, with a mid-table wage bill, has been out-performing Liga MX giants from Mexico City, Monterrey and Guadalajara.
"We have a model that is based on creating infrastructure, structure and processes and through that we try to achieve sports success, profitability, and continuous growth," Irarragorri told TransferRoom delegates.
"First of all we never use money of the future to resolve a problem of the present. We administrate teams with the reality of the present moment. This is one of the biggest mistakes that is being made constantly when teams are operated by people that will only stay four years and then leave to do something else. Their interest is only those years. It's very difficult to find administrators that are running teams and building for the future."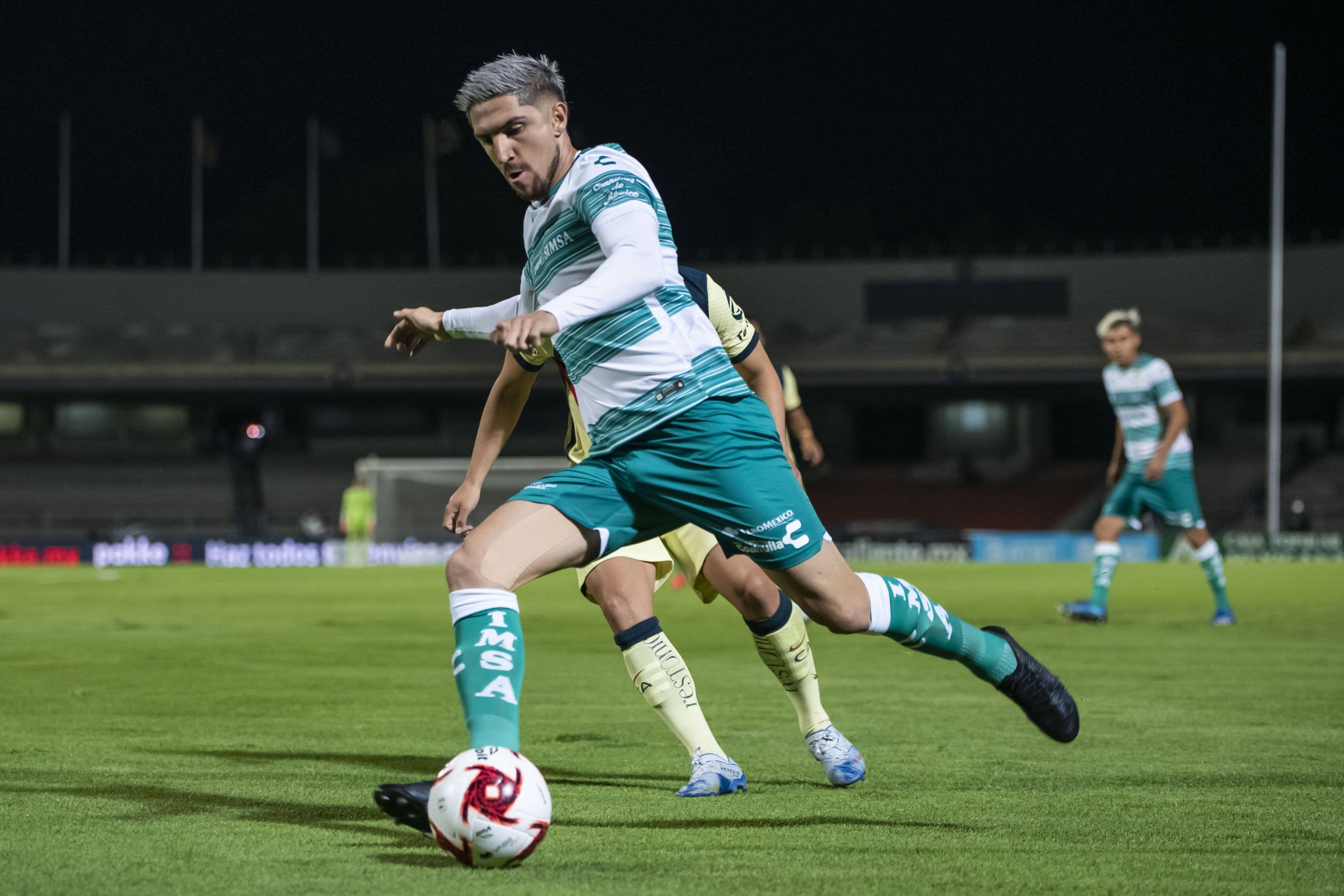 Santos Laguna, one of Liga MX's most successful teams, operating with mid-table resources
He continued: "If you understand who you are, your strengths and weaknesses and where your opportunity lies, it is easier to start building. We understood very well from 2006 to 2018 that Santos, because of a long term TV deal, had to work with having the 9th or 10th biggest budget in the league. When we were able to solve our TV deal, Santos became 6th or 7th biggest and by that time we had already concentrated on creating income in sponsorship, gameday and merchandising. So when you add a very good TV deal to the table, then you are there.
"So Santos' performance is based on its reality of having to make more with less. We understand we always need to be ahead of the game, and when we bring in players and coaches we explain that very clearly. We have to be better at picking, adapting and training players and everything else we do on or off the pitch. That is the compromise this organisation has."
Resetting the financial landscape
In 2020, Liga MX made the decision to suspend promotion and relegation for five years, with each of the 12 clubs in the second-tier Liga Expansion, including Orlegi Sports' TM FC, receiving 20 million pesos every year in a bid to safeguard finances.
A 'closed shop', maybe, but this is very much being marketed as a short-term measure aimed at long-term stability.
He explained: "Relegation doesn't have to mean going bankrupt and the way this was solved around the world was with collective TV agreements, and creating a system in your second division with very good TV deals and having parachute payments for those teams that go down. This has proved a healthy economy throughout football, but in Mexico we are not there.
"Even though we have two great markets for TV deals [Mexico and USA] and they are very good compared with all others in the region, we are selling TV rights team by team. We do not have a collective TV deal agreement. I don't think that will happen in the short term - probably 2026 is a great ground-breaking point for that - but in the meantime without this collective agreement, what happened before is that teams in the second division were losing lots of money. Also the team that was relegated from the first division, was not only relegated, but also went bankrupt. So we have stopped that bleeding. We restructured the second division, with a lot of rules. They are subsidised by our league and all of the clubs are now in break even. That is very important.
"Football has to be healthy financially. If all of us working in football don't understand the need for healthy finances in football institutions, we are not building, we are destroying. If we don't learn the lessons after Covid, we are doomed. It doesn't have to be the most profitable business in the world, because it's not designed for that in terms of ownership. But it really has to be healthy. An unhealthy football organisation is a real problem for the future. By doing this we are heading to 2026 where we are opening again relegation and promotion but on a more healthy foundation and hopefully with consolidated TV rights that can provide value throughout football. A position we are not in today."
The full video interview with Alejandro Irarragorri can be found here.