Absolutely no football related decisions at this club will rely on me. Specifically on the transfer market side, all conversations with Jordi were around, 'is it worth the investment?' 'Is this how we want to be allocating euros?' At no point did I ever challenge Jordi on if this was the right player, or if this was the right player around a certain tactic.
Knowing your capabilities... and limitations
Hiring a new Sporting Director and recruiting seven new players in one month without derailing a promotion bid requires a detailed plan, quick execution and joined up thinking.
Thankfully, for Waasland-Beveren, Gobin and Condom (main picture, right and left) were on the same wavelength when the latter joined as Sporting Director in early January 2022.
Condom actually has a closer association with those players than originally intended, as he is now acting first team manager until the end of the season following the dismissal of Marc Schneider at the beginning of March.
So it's even more satisfying for the Spaniard that he got the players he wanted through the door in the Winter window.
Gobin, who was appointed CEO by the American ownership group Bolt Football Holdings in October 2020, a month after the takeover, says: "Absolutely no football related decisions at this club will rely on me. Specifically on the transfer market side, all conversations with Jordi were around, 'is it worth the investment?' 'Is this how we want to be allocating euros?'
"At no point did I ever challenge Jordi on if this was the right player, or if this was the right player around a certain tactic. It was more 'do we need this spend?' 'Do we need this player without another player going out?' It was never saying no. It was challenging him by asking questions around how this fits into our football budget, not necessarily how this fits with our playing philosophy."
He continues: "The playing philosophy is completely up to him and the ownership team that from an operational perspective is led by Ivan Bravo [Bolt's head of football], who Jordi has worked with before. There are different strokes for different folks. You just have to know what your role is within the organisation and work within that. That doesn't mean Jordi will not ask me for my perspective, but I will never proactively give him my point of view. That is not my role."
And that is music to Condom's ears.
"This for me makes it easy to work with Antoine," smiles Condom, a former manager of Belgian top-flight teams RFC Seraing and KAS Eupen. "I arrived in January and we could get started straight away in the transfer market. Sometimes when you arrive at a new club it takes time. But with Ivan and Antoine, we could create a synergy really fast. The proof was we signed five players in the first 10 days of the market."
Sticking to each executive's strengths was key to creating quick wins.
Condom continues: "I don't have this knowledge of the operational things: lawyers, tax, regulation. Antoine is the specialist. I can say 'I like this player, I want this player'. From that moment, it was really easy for me with Antoine dealing with the contracts and the lawyers. Also Belgium is a really difficult country in how the tax laws work and how you can work with agents. I know this a little because I did a masters in Eupen last year, but the specialist is Antoine and his staff.
"It's not that Antoine doesn't want to know anything about the players. That's not the case at all. But it's about effectively working together and using each other's strengths and experiences."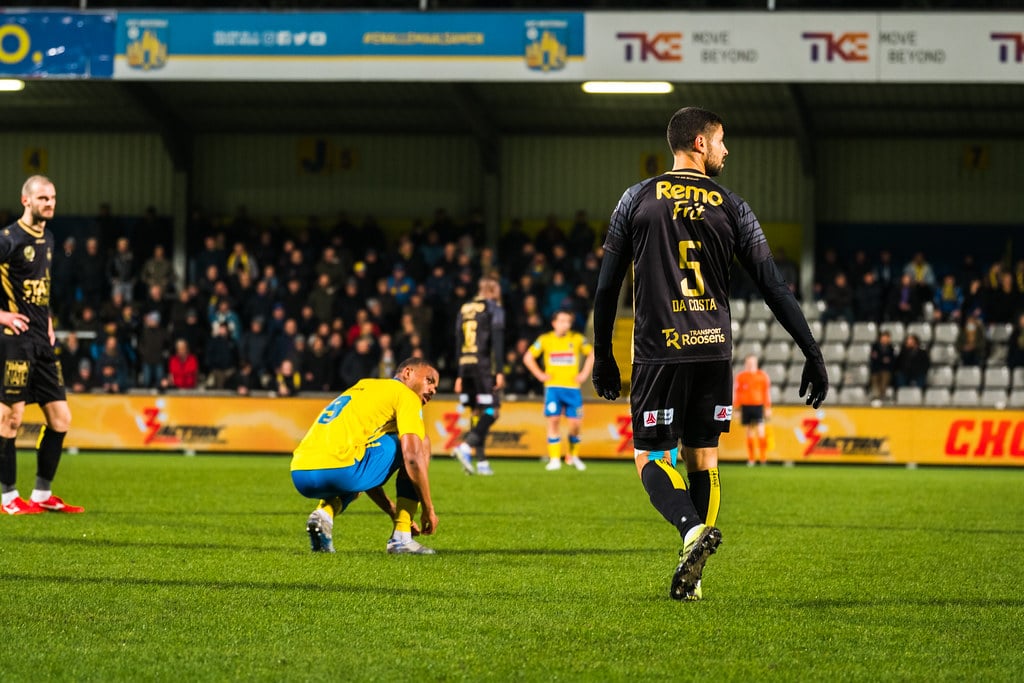 Veteran Manuel da Costa was one of seven new signings in the Winter window
Analysing the squad profile
Experience was a key word in the recruitment discussions in January. Waasland-Beveren have traditionally had quite a young squad, and Condom was keen to tap into his network to increase the age profile.
Of the seven January signings, none involved a transfer fee: there were four players brought in on loan and three free signings, of which two, Guillaume Gillet and Manuel da Costa, are 38 and 35, respectively.
Not exactly planning for the future, but when it came to signing the checks, Gobin stuck to the strategy.
He explains: "Our team was skewing very young. We always have young players and the reinforcement on the experienced side by Jordi was specifically to start counter-balancing that. The balance between young and old, sell on value versus non sell-on value, there has to be that of course. But in recent transfer markets the middle to lower-tier clubs, which is where we are in the Belgian second division, have been hit tremendously, so having to rely on selling players to make ends meet is becoming less and less of a viable business plan.
"Just saying 'we are going to sell a player for 'x' million euros every single year' is no longer a reality, whereas a couple of years ago you could expect that. What you have to find now is balance on the wage bill and value. And value might come from older players, from younger players on loan, or from players coming off an injury or not getting minutes somewhere else. Value can come in different ages. That is what we will focus on now.
"If it comes with resale value, then great, but I think that with the way the transfer markets have worked in the past 18 months, the priority has to be being responsible today and not trying to bet on making money in the future.
"If our players are able to perform and they are young valuable assets, great for us, but I do not think that is going to be 100% the priority. Squad balance comes in locker room presence, in languages spoken, national versus international. It's not just age versus resale value."
Condom says Waasland-Beveren's recruitment strategy is now threefold: young loans, experienced players and his and the wider Bolt group's network.
He explains: "We have to be realistic that as a second division team, it is not possible to bring in a player of 23 or 24 years of age. There is an economic side to that, as well as a sporting side as players don't want to drop into the second division.
"So we look to get in young players on loan - that is our philosophy on TransferRoom where we got Aliou Balde from Feyenoord to give him minutes and help his potential; experienced players, 33 and older, that maybe want to move back near their family or are slowing down in their career; and then the group network.
Family connections
One player who has been an ever-present since joining in the Winter window is Abdel Al Badaoui, a loan signing from sister club AD Alcorcón in Spain's second division, as Waasland-Beveren tapped into the benefits of the multi-club model.
Also in American investor David Blitzer's Bolt ownership group is Estoril Praia in Portugal and ADO Den Haag in the Netherlands, while Blitzer himself has stakes in Crystal Palace and FC Augsburg, providing an appetising pathway to the top for young talent.
Gobin explains: "Obviously there is nothing that can be done without the OK of the player and his team, but from a group level perspective, we saw that Abdel would be more helpful for us in our fight here for promotion rather than Alcorcón's fight against relegation.
"It's not a one-off. A player from Estoril [Lucho Vega] went to Alcorcón in the summer window and we had a player on loan from Crystal Palace last year [Jacob Montes, now on loan at RWD Molenbeek]. In an ideal world when you are recruiting players, you're able to say 'here is the pathway where you can go to the clubs above'.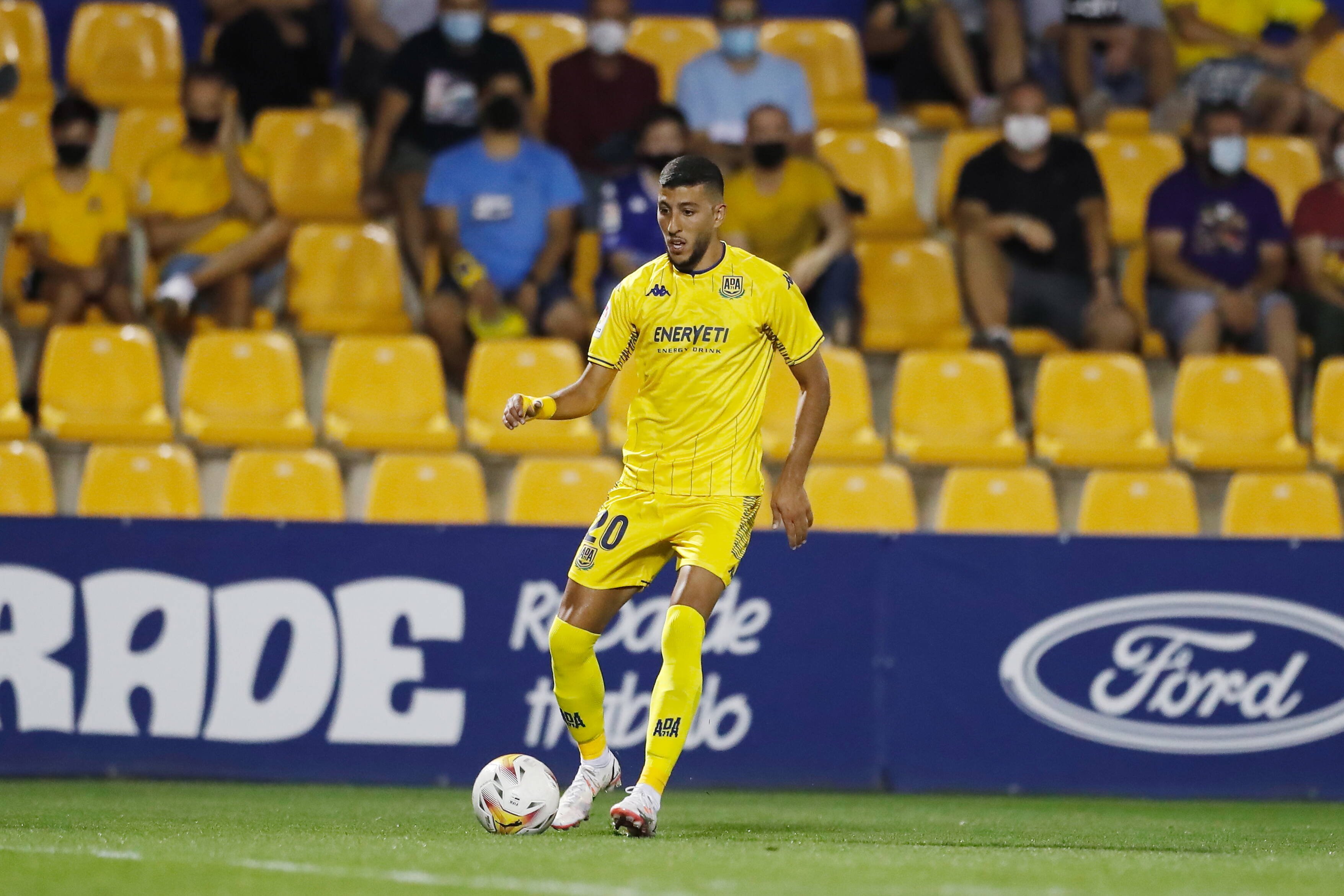 Waasland-Beveren turned to sister club AD Alcorcón to bring in Abdel Al Badaoui in the Winter window
"We are a sister club of ADO, Alcorcón and Estoril and the clubs that are big cousins for us are Augsburg and Crystal Palace, but when you have those preferred links with big clubs it makes it more attractive for certain players who can see themselves growing in this hierarchy for multiple years.
"Today we are not there yet where we can present a pathway to being a Premier League or Bundesliga player. The Red Bull group does it very well, FC Liefering to Salzburg to Leipzig. They get it but very few multi-club structures do.
"The first priority is to look out for our own club's interests, but our interests are very often going to coincide with the interest of the group. It's not like you are going to have four clubs having four very massively different approaches. The whole concept is about sharing knowledge and synergies, whether it's commercial, scouting or sporting."
Photo credit: Waasland-Beveren (main picture)
Get the latest
Receive updates, stories and product news from TransferRoom. You can unsubscribe from these communications at any time