Now we really feel that the J. League has some reputation for the quality of players, teams and its management system. And players in Europe and South America have positive feelings towards Japan and the J. League. They see the matches more. It helps us to sign players so much.
Technical Director
,
Urawa Red Diamonds
Diamonds' data drive
Despite its traditional appearance, Tokyo is one of the most technologically advanced cities in the world.
And in nearby Saitama, on the outskirts of the capital, Urawa Reds are doing their bit to keep up that reputation under the guidance of Technical Director, Tsutomu Nishino.
Nishino is well-versed in the workings of Urawa Reds, having spent his entire playing career with the club, and now he oversees all aspects of football operations, from squad planning to signings (both players and coaching staff) to player analysis.
"My vision is to become the top club in Asia continuously, both in terms of football on the pitch and in the way we do business," Nishino explains to TransferRoom.
The 'we' Nishino refers to is his recruitment team of three permanent scouts, two of which are responsible for high school and university players, the other for domestic competitions.
A fourth scout has come on board this year, based in Europe, as Urawa Reds look to internationalise their squad.
That has led to two Danish signings in 2021, striker Kasper Junker from Bode/Glimt in Norway and defender Alexander Scholz from FC Midtjylland.
The deal for Junker came about after the European winter transfer window was closed, and was agreed directly with his agent, the Copenhagen-headquartered Elite Consulting.
It was a rare example of a player moving from Europe to Asia without multiple intermediaries involved in the process, whether pitching the player or facilitating introductions.
Nishino says: "In the case of Japanese players, it is not so difficult for us because we know the people who are involved in the process. But in the case of foreign players, we have lots of difficulties because of the limitation of the information we have.
"Live scouting abroad is always difficult because our scouts have to watch as many matches as possible. It is very expensive and very time consuming. It is why as a solution we have a part time scout in Europe from this year. But it is still so much work.
"Agents come to us with options but they have their own interests a lot of the time. As a club we have taken the decision that we want to be able to evaluate a player offered to us in-house. How can he improve our squad, our position in the J League? And our final decision has to be backed up always with data."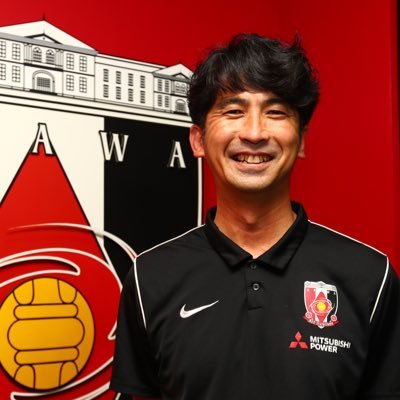 Technical Director Tsutomu Nishino has adopted a data-led approach to recruitment at Urawa Reds
To do just that Urawa Reds have invested heavily in data and technology tools, working with the likes of TransferRoom, Wyscout and TwentyFirst Group to maximise their information in-take and find value in the transfer market.
"It is great to be able to compare players and have some kind of evaluation before you begin the process of video and live scouting. Do these players fit our criteria? It's about getting information fast. It has totally changed how our scouting department operates," Nishino continues.
"We watch matches all over the world, and have all the necessary stats and video clips with the click of a button."
Pandemic provides opportunity for change
Of course it's not just about looking at data sets and spreadsheets.
Urawa Reds scouts, on average, traditionally spend around two days per week each live scouting, with video analysis taking up much of their spare time.
But the Covid pandemic has accelerated the move to technology.
With travel restrictions in place worldwide, Junker's medical, for example, took place in Rotterdam, with Urawa Reds able to take advantage of a partnership signed with Feyenoord in 2019 in order to complete the transfer.
Nishino explains: "When we sign new players, normally we will meet them face-to-face. And we will go to stadiums for live scouting of as many matches as possible. But under the Covid situation, visits to stadiums have been impossible for many tournaments and matches. It means direct human communication and scouting are impossible and information about players has been limited. That is where the different tools we have at our disposal has helped."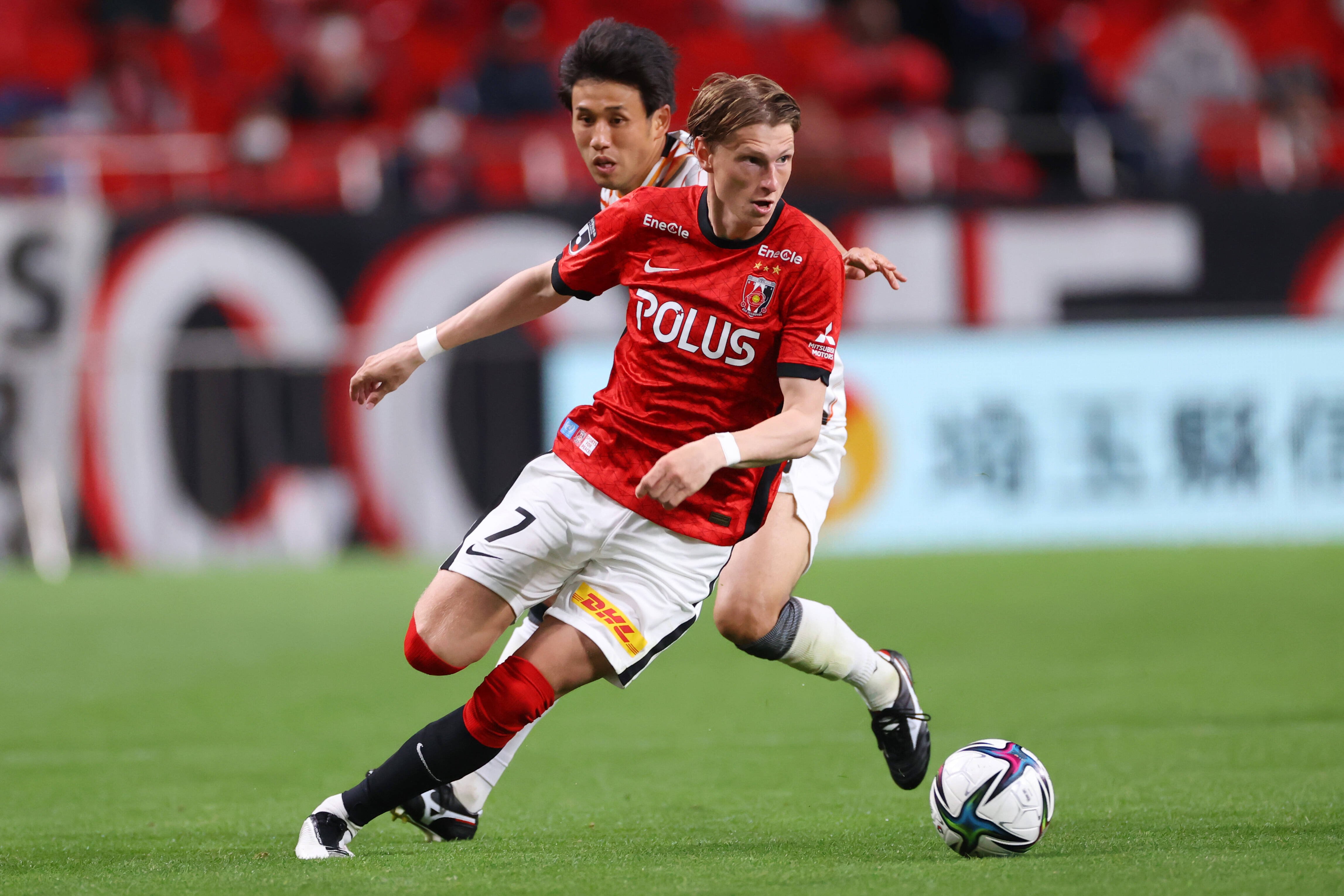 With seven goals in his first 10 J. League games, Kasper Junker has proved an instant success for Urawa Reds
Away from pure player analysis, Nishino places great value on his network to make informed decisions.
He continues: "Through the TransferRoom platform we can communicate with clubs in Europe and other areas in the world. This is very helpful to get information directly from the clubs about a player's availability, and cost. Previously this would involve relying on information from third parties. Now we get a clearer picture quickly."
An international buyer's market
In recent seasons the J League has loosened the restrictions on foreign players. Now top-flight teams can sign as many foreign players as they wish, and a total of five can be named in a match-day squad. Players from so-called J. League partner nations (Thailand, Vietnam, Myanmar, Malaysia, Cambodia, Singapore, Indonesia and Qatar) are exempt from these restrictions.
The impact is that Japan is opening up to the world.
Foreign players were mainly from Brazil and South Korea, but this new system is allowing Japanese teams to extend their reach and pick out better talent regardless of geography.
It means squads in 2021 are awash with players from the likes of Spain, Belgium, Sweden, Norway, Nigeria, Kenya, Serbia and Poland.
Urawa Reds have yet to follow that trend, with Junker and Scholz joined by Australian defender Thomas Deng in being the only non-Japanese in the current squad.
However, Nishino says attracting players to the J. League has never been easier, championing the work of the league's international department in growing awareness and exposure of Japanese football through bigger and better television deals worldwide, and boosting its own English-language digital output.
He adds: "Now we really feel that the J. League has some reputation for the quality of players, teams and its management system. And players in Europe and South America have positive feelings towards Japan and the J. League. They see the matches more. It helps us to sign players so much.
"For Urawa Reds, we always look for quality players for our club, wherever they are from. If they have enough quality and also are cost effective, we are always positive about trying to sign those players."